ALEXANDRIA, Va. – A former D.C. Metro Police officer who embraced both neo-Nazi and radical Islamist ideology was found guilty Monday of attempting to provide material support to ISIS and two counts of obstruction of justice.
Nicholas Young, 36, is scheduled to be sentenced in February. He could face up to 60 years in prison.
Evidence and testimony presented during last week's five-day trial showed Young supported both Nazism and Islamist terrorism – ideologies which share hatred for Jews.
The alliance between Nazism and Islamist terrorism against Jews is "based on the idea that the enemy of my enemy is my friend," testified expert witness Daveed Gartenstein-Ross. People are drawn to neo-Nazism and militant Islam for similar reasons, and "once you succumb to one of those ideologies, you become more prone to succumbing to the other ideology."
The verdict marks another failed attempt to blame federal law enforcement officials for entrapping an otherwise innocent man. To convict Young, jurors had to be convinced that he was predisposed to support ISIS before encountering any FBI informants, including those who served as prosecution witnesses.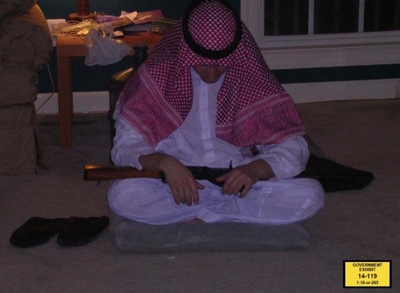 Young's home and computer were littered with Nazi paraphernalia and radical Islamist material, some of it more than a decade old. That includes several pictures of Young and his associates in SS uniforms in front of a Nazi flag, a framed photo of Adolf Hitler, electronic copies of The Book of Jihad and issues of al-Qaida's Inspire Magazine. A 2006 photo showed Young seated in traditional Islamic garb holding a gun across his lap.
The obstruction counts stem from lies he told federal agents about a close associate who he believed had traveled to Syria to join ISIS. He also sent a text message meant to mislead investigators into thinking the friend went to Turkey instead of Syria. The associate was a government informant, and Young tried to give him gift card codes to help ISIS recruit new members from the West.
"Nicholas Young swore an oath to protect and defend, and instead violated the public's trust by attempting to support ISIS," said Dana J. Boente, U.S. Attorney for the Eastern District of Virginia.
Young's friends included radical Islamists – some of whom were later sentenced to long prison terms for plotting terror attacks and providing support to al-Qaida and Somalia's al Shabaab.
Young's co-worker, former Metro Transit Police Officer Joanne Dill, testified, "[h]e believed in the caliphate and thought it was a good thing for that part of the world."
He told an informant about his desire to obtain a slave. "You can measure someone's predisposition even from the way they act now. A police officer in Washington, D.C., says I want a slave," Assistant U.S. Attorney Gordon Kromberg told jurors Friday.
Connections between the Council on American-Islamic Relations (CAIR) and Hamas, or CAIR's anti-Israel stance, are not relevant to a lawsuit seeking to block San Diego's Unified School District (SDUSD) from working with CAIR, the school district argues in court papers.
In its lawsuit, the Freedom of Conscience Defense Fund (FCDF) cites "CAIR's longstanding ties to Islamic extremist groups such as Hamas, which is opposed to Jewish statehood and which calls for the elimination of all Jews."
"These allegations have no bearing on Plaintiffs' claims against Defendants, and are only included to inflame the public against SDUSD by its association with CAIR," the school district's lawyers wrote last week.
They also claim that mentioning of CAIR's Hamas ties, which the FBI has acknowledged in writing, is "scandalous" and gives a "nefarious" character to the school district's relationship with CAIR, which involved an anti-bullying campaign.
Internal records seized by the FBI from members of a Hamas-support network to support Hamas in the United States show CAIR was under the network's umbrella. CAIR's co-founders also were included on a telephone list of "Palestine Committee" members. In addition, witnesses told the FBI that CAIR was founded to aid Hamas.
The school district agreed to stop working with CAIR last July because CAIR's executive director acknowledged it is a primarily a religious organization, creating constitutional challenges for a governmental body..
The school district's motion also complains that the FCDF failed to explain how CAIR's Hamas ties affected the instructional materials used by the school district.
"By incorporating these politically charged claims – Plaintiffs' clear intent is to attack CAIR on impertinent matters and hope that the scandalous nature of these allegations will confuse the relevant issues and reflect poorly on SDUSD. This is not allowed," the district's motion said.
FCDF Executive Director Dan Piedra dismissed the district's claim as a "delaying tactic." "To say that our claims lack factual support at this stage of the litigation is inappropriate," Piedra said. At this point in the litigation courts assume that what the plaintiffs say is true.
FCDF's claims about CAIR's Hamas ties and anti-Israel stance is relevant, Piedra said, because the group already helped shaped the curriculum and replace textbooks it didn't like. This could lead to CAIR censoring textbooks that run contrary to its narrative about the Palestinians.
He dismissed the school district's assertion that including reference to CAIR's Hamas ties in his suit prejudiced the school district, saying the district already has accomplished this by working with CAIR. The jury will never see any of FCDF's claims in its lawsuit; consequently, Piedra sees no chance the paragraphs about CAIR's Hamas ties would prejudice the case's outcome.
"Their arguments are scattershot and doggedly resistant to seeing why parents are aghast that they are defending CAIR because this organization that has indisputable ties to terrorism and a history of anti-Semitic statements," Piedra said.
Fatah continues encouraging Palestinians to engage in violent protests and "continue the intifada" against Israel following President Trump's decision to recognize Jerusalem as Israel's capital, Palestinian Media Watch reports.
"It is necessary to continue the intifada and escalate it, and to see days of popular rage in the coming days," read one post last week from Fatah's armed wing.
On Monday, Fatah's official Facebook page openly incited Palestinians to kill Jews: "I am coming towards you, my enemy, from every home, neighborhood, and street."
The text is actually a lyric, part of Fatah's terror promoting song that calls for Palestinians "going down from every house with cleavers and knives with grenades ..."
Multiple Fatah posts have also featured pictures of Palestinians armed with rocks and slingshots.
Click here to see PMW's latest compilation of Fatah's incitement.
These statements by the ruling Palestinian Authority party provide concrete evidence that Palestinian protests are not simply the result of spontaneous reaction to President Trump's Jerusalem announcement. Fatah is directly responsible for fueling and organizing violent protests against Israel.
To encourage mass mobilization, Fatah and the Palestinian Authority widely promote a complete historical denial of any Jewish connection to Jerusalem in recent days.
Western observers expect designated terrorist groups like Hamas and Hizballah to call for armed confrontation with Israel, particularly following a major diplomatic announcement concerning Jerusalem. But it is important to stress that the so-called moderate wing of the Palestinian national movement is just as culpable in promoting violence against Israelis.
Turkish President Recep Tayyip Erdogan invoked a Muslim hadith commonly used by Hamas and other terrorist supporters to sanction killing Jews during a party convention Sunday.
"[T]hose who think they own #Jerusalem better know that tomorrow they won't be able to hide behind trees," Erdogan's said, according to a translation by dissident Turkish journalist Abdullah Bozkurt. Last year, Erdogan shut down Bozkurt's former newspaper, Today's Zaman, which had Turkey's largest circulation.
"[This is] a veiled threat of killing each and every Jew with a shocking reference to apocalyptic prophecy of tree story," Bozkurt wrote.
The full hadith says, "The last hour would not come unless the Muslims will fight against the Jews and the Muslims would kill them until the Jews would hide themselves behind a stone or a tree and a stone or a tree would say: Muslim, or the servant of Allah, there is a Jew behind me; come and kill him; but the tree Gharqad would not say, for it is the tree of the Jews."
Erdogan invoked it during a Justice and Development Party (AKP) gathering days after President Trump proclaimed Jerusalem to be Israel's capital and pledged to move the U.S. embassy there. Erdogan also accused Israel of being a terrorist state.
Under Erdogan, Turkey has harbored and funded Hamas terrorists, provided covert support to ISIS and other jihadists in Syria, and bombed civilians belonging to his own Kurdish minority.
Erdogan is more interested in appealing to his base's anti-Semitic sentiments than inspiring foreign jihadis to fight Israel, Bozkurt told the Investigative Project on Terrorism (IPT) via Twitter. His comments also distract the Turkish public from the New York trial of an Iranian gold trader named Reza Zarrab and Turkish banker Mehmet Hakan Atilla, who witnesses testified, worked with Erdogan to circumvent oil sanctions against Iran, Bozkurt said.
"It is a noise that will distract public from damaging revelations going on in the U.S. federal court where he was exposed for what he is: Corrupt, sanction buster, greedy politician," Bozkurt said.
Anti-Semitism has always been in the background in Turkish society, but Bozkurt said this marks the first time Turkey's head of state has publicly been involved with fueling it.
The Turkish Youth Foundation (TUGVA), run by Erdogan's son, Bilal, participated in anti-Israel and anti-U.S. rallies calling on Muslims to unite against Trump's Jerusalem announcement.
On Friday, protesters in Istanbul chanted slogans including, "Jerusalem is ours and will remain so!" and "Down with America" and "Down with Israel."
Former D.C. Metro Transit Police officer Nicholas Young had unusual political views, a federal prosecutor told jurors in Young's terrorist trial Monday.
He "was attracted to Nazis and Islamic terrorists at the same time," Gordon Kromberg said in his opening statement. "Both hate Jews."
Young, a 36-year-old Muslim convert and resident of Fairfax, Va., is charged with attempting to provide material support to ISIS (Islamic State) and obstruction of justice.
According to court filings, Young gave misleading statements to the federal agents when interviewed about the whereabouts of a close associate who Young believed had traveled to Syria to join ISIS. Young also tried to give his associate gift cards codes to help ISIS recruit new members.
Young was a Washington Metropolitan Transportation Authority police officer since 2003. He drew investigators' attention after a September 2010 interview with FBI agents in connection with the arrest of an acquaintance, Zachary Chesser.
Chesser was sentenced in 2011 to 25 years in prison for communicating threats against the writers of the South Park television show and for attempting to provide material support to the Somali terrorist group, Al-Shabaab.
Young used an Israeli flag as a doormat in his home, and his phone featured a picture of billowing smokestacks with the caption, "Together we can finish what Hitler started," Kromberg told jurors in the Eastern District of Virginia. Young has an SS tattoo on his shoulder, and after attending a neo-Nazi gathering, said, "Don't discount an alliance with Muslims to combat the Jews."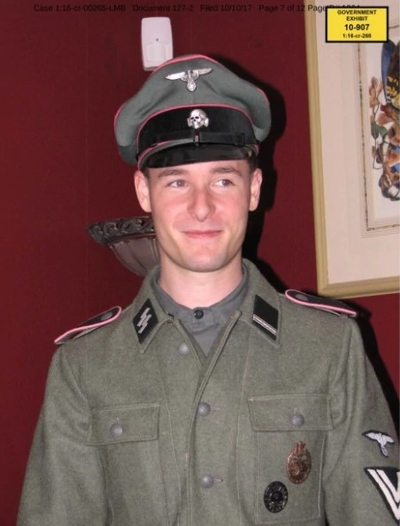 Nicholas Young in Nazi garb.
A search of Young's home and computer uncovered an "intense interest in terrorism – of the Nazi variety" and included a photo of Young and his associates in their Nazi SS uniforms in front of a Nazi flag, a picture of the swastika imposed on an Israeli flag with the caption "The Greatest Devil," and a cartoon depicting a pig with the face of a stereotypical Jew titled "Jewish swine."
Young's internet browser featured bookmarks for anti-Semitic, Neo-Nazis, and pro-Hitler websites, along with sites related to Osama bin Laden, Anwar al-Awlaki, and other radical Islamists.
"The FBI induced Nicholas Young, a distinguished officer to commit a crime that they created," lead defense attorney Linda Moreno said in her opening statement. "Nick Young never spoke to anyone in ISIS, never contacted anyone in ISIS."
To get past the entrapment defense, prosecutors will have to show that Young was inclined toward violence before his first contact with federal agents in 2010. The Nazi evidence becomes critical to the government's case because it predates Young's attraction to Islamist terrorism.
Young traveled to Libya twice in 2011 and associated with rebels attempting to overthrow the Muammar Qaddafi regime. Authorities found body armor, a Kevlar helmet, and several other military-style items in Young's baggage. Young also told a confidential informant that he served with the "Abo Salem Suhada Brigade" in Libya, which is a reference to the Abu Salim Martyrs Brigade that has al-Qaida ties.
Young went to Libya because he was inspired by the Arab Spring, Moreno said, arguing his conduct was legal and her client openly talked to federal authorities about his trips to Libya because he was proud of them.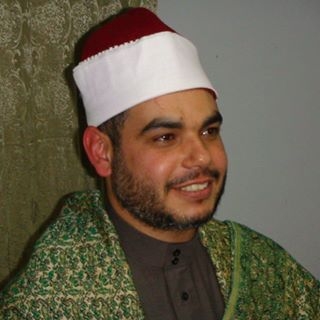 Sheikh Ramadan Elsabagh
A Texas-based imam called for Israel's destruction in a recorded prayer
posted to his Facebook page
Thursday.
While Sheikh Ramadan Elsabagh does not mention President Trump's proclamation Wednesday recognizing Jerusalem as Israel's capital, and starting the process of moving the U.S. embassy there, it seems to be a clear reaction. The Investigative Project on Terrorism translated Elsabagh's Arabic chanting.
"Our Lord. Help holy Palestine," Elsabagh said. "... Oh Allah, be with your oppressed worshippers in Palestine, Oh Allah destroy the Zionists and their allies, and those who assist them, and those who allowed them into the abodes of the Muslims. By Your Power, Oh mighty one, Oh Mighty one, through Your Power and Might, Oh Allah deflect them with what You will, and however You will, for You are omnipotent, and with a response omnipotent."
"Oh Allah save [Al Aqsa] from the hands of the accursed violators, whom you have cursed in every Book, and cursed them through every prophet," he said in conclusion. "Oh Allah destroy them."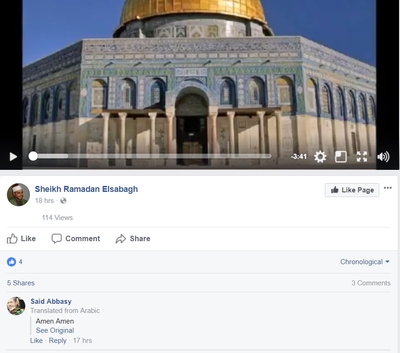 Elsabagh is listed as the head of the ISF Islamic Institute in Garland, Texas and is featured as a Quran reader on many internet sites.
The video drew several comments of "amen, amen," according to a Facebook translation. One came from Said Abbasy, a New York-based Muslim Brotherhood supporter. Abbasy mourned the death of "Blind Sheikh" Omar Abdul Rahman – considered the spiritual guide for the 1993 World Trade Center bombers who was convicted for a plot to attack other New York landmarks and assassinate high-profile targets.
"Oh God," Abbasy wrote on Facebook, "take vengeance on those who wronged him."
Japan had its Tokyo Rose. Vietnam had its Hanoi Jane. Now Iran's regime hopes it has its Tehran Janice.
Janice Kortkamp, that is. She previously worked closely with Virginia GOP State Sen. Richard Black, an outspoken advocate for Syria's Iranian-backed Assad regime. Now she's giving propaganda interviews to the Iranian press attacking Israel and the West, telling the unofficial state news agency Tasnim Sunday that "the western attitude is being manipulated to the point of control by Zionists."
The Leesburg, Va., resident praised Ayatollah Ali Khamenei's November 2015 letter to Western youth. The letter blamed America for fostering al-Qaida, the Taliban and for fostering jihadism.
"I read the Ayatollah's excellent letter with great respect for its rational, informed, compassionate message – in other words – its wisdom. I shared it on social media as many others did. The fact that it spread far and wide on Facebook and other alternate platforms is indicative of a high level of support I believe," Kortkamp told Tasnim.
The ayatollah's letter should be taught by every university in their history, religion and Middle East studies programs, she said. "All nuance was disregarded or hidden, even of such importance as the separation of true Islam from the Takfiris' twisted, violent ideology," Kortkamp said, referring to Muslims who accuse other Muslims of apostasy.
She might want to question her Iranian hosts about their support for these same Takfiri terrorists, including al-Qaida. We now know, thanks to documents captured from Osama bin Laden and elsewhere, that Iran has close ties with both al-Qaida and the Taliban, and it harbored ISIS founder Abu Musab Al-Zarqawi.
Last month, Kortkamp gave an interview to Iran's Press TV in which she accused the U.S. of relocating ISIS terrorists to justify its "illegal" operations in Syria in support of Israel's desires.
Among other things, she cited Iranian Revolutionary Guard Corp commander Gen. Qassim Soleimani, considered by the U.S. government as specially designated terrorist, saying Israel, the West and the Saudis want Muslims killing each other.
"What 'Israel' did to Palestine has become the model for their hoped for 'Greater Israel' project that requires the muscle power of the West ... approving endless wars out of fear and ignorance," Kortkamp said.
Yet, reports suggest the IRGC has fanned the flames of Sunni-Shia tensions across the Middle East, especially in arming the Houthis in Yemen, using Hizballah and other proxies to fight on behalf of Bashar al-Assad in Syria and its support for the Popular Mobilization Units (PMU) in Iraq.
In some documented cases, the PMU engaged in activity similar to ISIS, such as burning a Sunni militiaman alive.
Back in September, Kortkamp also told Tasnim that Israeli influence over American policy was waning.
Americans sympathetic to Soviet communism once were called "useful idiots." it would seem that Iran is hopeful that Kortkamp can be theirs.
Islamist celebrity-scholar Tariq Ramadan is the star attraction at the weekend-long American Islam Dawah Retreat in Orlando. Judging from the immediate Facebook reaction to the program's announcement, many Muslim women are not happy about it.
Ramadan, an internationally known Islamic scholar and grandson of Muslim Brotherhood founder Hassan al-Banna, is among the prominent men accused of sexual harassment and assault in the wake of the Harvey Weinstein scandal. At least four women have come forward, prompting Oxford University to place him on a leave of absence. Ramadan's womanizing was well known, former French Interior Ministry official Bernard Godard told the French magazine L'Obs last month.
The allegations have barely registered a blip among American Islamists, so the invitation may not come as much of a surprise. Muslim women, however, are not as hesitant to express themselves. A couple posted emojis of someone vomiting. The following comments were posted in response to a Facebook page promoting the event.
Their comments speak for themselves:






The Facebook page appeared to have been taken down Monday afternoon.
Updated, 5:55 p.m.: In addition to taking down the Facebook page, a page promoting the event has been altered to remove Tariq Ramadan's name and image. It is not clear whether he no longer will participate in the event, or whether organizers have chosen to minimize the controversy. Here's the original image: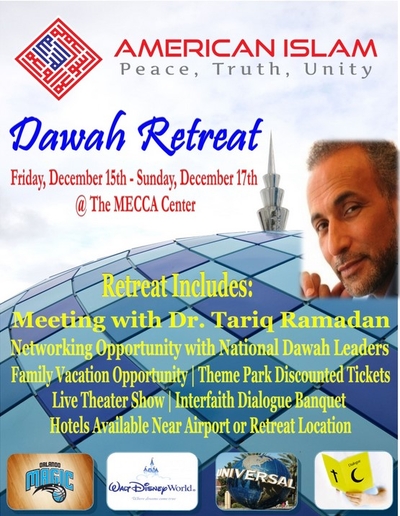 An Islamist ideologue credited with inspiring al-Qaida founder Osama bin Laden is "misunderstood," a California State University professor claimed in a speech last week.
Imad Bayoun claimed Sayyid Qutb's writings, such as his manifesto Milestones, were "largely misunderstood" in remarks at the Muslim American Society of Greater Los Angeles' 20th Annual "Agents of Change" convention last week.
Federal prosecutors in 2008 described MAS as the "overt arm of the Muslim Brotherhood in America."
Bayoun, whose biography describes him as a "lecturer for the Muslim American Society," lamented Qutb's execution in 1966 by Egypt's Nasser regime. He praised Qutb's explanation of how the Quran was revealed to Muhammad. Bayoun's talk closely follows Qutb's own words in Milestones, saying that Muhammad "liberated" the Arab world from occupation by the Byzantines and the Persians for Allah.
The 9/11 Commission Report describes Qutb as a major inspiration for bin Laden.
Qutb declared that the Islamic world entered a state of apostasy; that jihad needed to be waged to end this state of affairs; and that apostate rulers should be toppled. He wrote in Milestones that shariah was the only acceptable form of law.
His commentary, In the Shade of the Quran, taught that the violent verses in the Muslim holy book take precedent over peaceful verses. In contrast with many Muslim apologists, Qutb believed that a jihad of the sword should be fought to spread Islam throughout the world.
"Therefore prepare for Jihad and be the lovers of death. Life itself shall come searching after you," Qutb concluded in Milestones.
Bayoun also praised Muslim Brotherhood founder Hassan al-Banna, saying he worked to restore Islam at a time when religion was looked upon as backward.
Bayoun is not the only MAS speaker to invoke al-Banna recently. Kifah Mustapha, of Chicago's Mosque Foundation mosque and a speaker at last month's MAS-Islamic Circle of North America convention, invoked al-Banna in an Oct. 8 sermon posted on his Facebook page.
Like Qutb, al-Banna taught that jihad is a military struggle, and not a spiritual struggle in contrast with what apologists claim.
Al-Banna agreed with Qutb that jihad was not just for defense. In his tract On Jihad, he wrote that it meant "the slaying of the unbelievers, and related connotations, such as beating them, plundering their wealth, destroying their shrines, and smashing their idols."
"...[It] is obligatory on us to begin fighting with them after transmitting the invitation [to embrace Islam], even if they do not fight against us," al-Banna wrote.
This holding up the founder fathers of modern jihadism as authorities on Islamic thought tells observers all they need to know about MAS.
Hamas and Hizballah have restored military cooperation, a top Hamas leader told the pan-Arab newspaper Asharq Al-Awsat.
Ties between the two groups became strained after Hizballah intervened in Syria on behalf of Bashar Al-Assad and Hamas sided with the Muslim Brotherhood-influenced Free Syrian Army and provided training for the rebels.
Iran reduced financial support for Hamas – cutting it by $23 million a month in 2013 – as a result, but ties were fully restored last year.
"Regardless of the nature of the military secrets, but we differed at a moment regarding the Syrian issue," said Hamas political official Salah al-Bardawil. "[Hizballah] and Iran were angry, even though we only meant for them to stay out of the muddled situation in Syria and not interfere-- we offered this as a recommendation.
"Nevertheless, we do not deny that cooperation exists between '[Hizballah]' and 'Hamas.'"
Al-Bardawil also reaffirmed that calls by Fatah to disarm Hamas' military wing in exchange for reconciliation between the two Palestinian factions were a non-starter.
Hizballah leader Hassan Nasrallah announced last month that his group sent Russian-made Kornet anti-tank missiles to Hamas in Gaza.
Israeli strategists anticipate that the Jewish state could face a two-front war against both Hizballah and Hamas in a future conflict. In addition to Hizballah, Israel faces the Iranian Revolutionary Guard Corps (IRGC) and other Shiite militias based in Syria.
"There are no more one-front wars. That is our basic assumption. That is what we are preparing the military for," Israeli Defense Minister Avigdor Liberman said in last month.
A two-front war could prove costly for Israel because it means all of Israel would be in range of terrorist rockets. A 2015 Israel Defense Forces (IDF) assessment found that Hizballah could rain 1,000 rockets per day onto Israeli cities, causing hundreds of civilian casualties.
That's not to mention the threat from ISIS in the Sinai where Egypt is losing its fight to contain the jihadis. ISIS – whose fighters in Sinai have been trained and armed by Hamas – launched a rocket attack against southern Israel in October.
Israel's next war will be very different from anything it's faced in decades, as the Jewish state hasn't fought a two-front war since the 1973 Yom Kippur War.