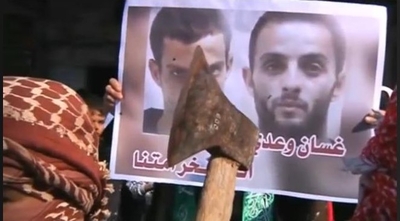 The recent spike in Palestinian terrorist attacks targeting Israelis throughout the country occur amid growing incitement to violence and glorification of terrorism emanating from Palestinian Authority and Fatah officials and institutions. Tuesday's heinous attack on a Jerusalem synagogue was the "direct result" of that campaign, said Israeli Prime Minister Benjamin Netanyahu.
Within hours, Palestinian social media featured images glorifying the bloody slaughter of Jews while they worshipped.
"Jerusalem is thirsty, and this thirst will be quenched with blood."
What follows is a list of recent attacks and examples of the incitement and glorification prominent in Palestinian social media outlets.
Most of the violence has centered in Jerusalem, as Palestinians continue to engage in rock throwing, Molotov cocktail attacks, and rioting in the capital and surrounding neighborhoods. The following section outlines major Palestinian terrorist attacks targeting Israelis in recent weeks.
Attempts to goad Palestinians into a new intifada quickly evolved from the more routine mayhem (Molotov cocktails and rock throwing) to a more aggressive approach recently termed 'car intifada.' Art posted on Twitter urges more attacks be carried out. Among the examples: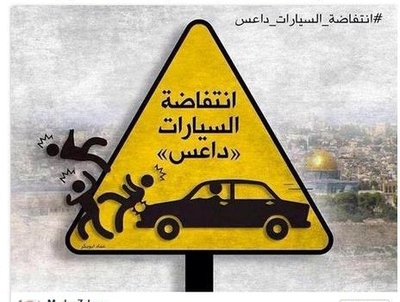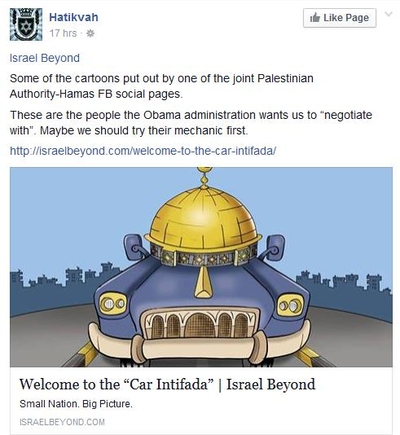 The 'car intifada' recently has been amended to include a 'Knife Intifada,' as first reported by Khaled Abu Toameh. Several car attacks have been followed up by stabbings. It is thought that the stabbing in Alon Shvut was meant to be a car attack but was thwarted by a preventative cement barrier.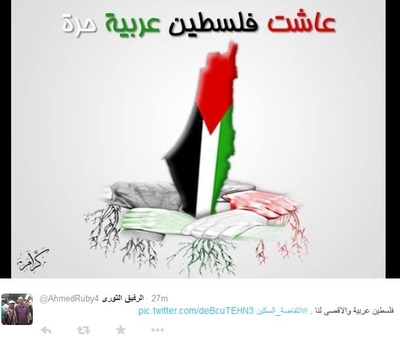 Some of the Twitter posts have edifying art work.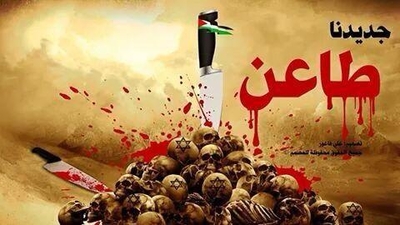 "Stab!"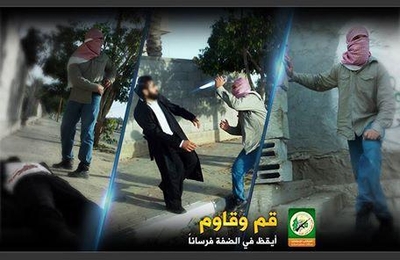 "Arise and Resist"
The idea for knife intifada may have been inspired by Hamas: "Even he who owns nothing but his faith has a kitchen in his house in which he has a knife," Fathi Hamad, a leader of Hamas, said in a Nov. 5 television interview. "He must grab his knife and confront the Zionist enemy."
Recent Examples of Palestinian Authority/Fatah Incitement to Violence
In light of increasing terrorist attacks, Netanyahu has repeatedly accused the PA and Hamas of inciting violence against Israeli citizens. The following section outlines key examples of Palestinian Authority and Fatah sanctioned incitement to violence and glorification of terrorism in recent weeks:
Palestinian and Israeli Arab Incitement
Hamas
In light of Israel's response to the attacks and mounting tension over the Temple Mount, the Palestinian Authority has called on the United Nations to "adopt a position to call on the Israeli government to stop all these activities and policies of provocation and incitement."
As the recent spike in Palestinian terrorist attacks shows - Tuesday's slaughter being just the latest example - the lethal impact from provocation and incitement is being felt most heavily among Israeli civilians.