Update: Islamic Relief issued a statement Tuesday saying Anwar Khan suffered a heart attack after traveling home from Bosnia.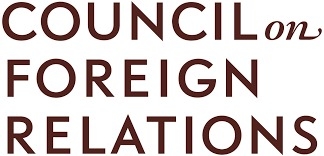 Islamic Relief Worldwide (IRW) is banned by the United Arab Emirates, Israel, the Swiss banks Credit Suisse and UBS, and HSBC – the United Kingdom's largest bank – due to its ties to Hamas and other terrorists. That fact did not stop the Council on Foreign Relations (CFR) from treating it as just another religious charity.
CFR planned to host Islamic Relief USA (IRUSA) President Anwar Khan Wednesday in a members only conference call on "the role of faith-based organizations in disaster relief efforts," but in response to questions from the Investigative Project on Terrorism (IPT), said Monday that Khan canceled due to a medical emergency. The fact that Khan was even invited, calls into question CFR's diligence in vetting Khan and Islamic Relief at a minimum, or worse, suggests its indifference to the evidence.
CFR is one of American's most influential foreign policy organizations with a membership that includes former secretaries of state Henry Kissinger, Colin Powell, former U.S. United Nations Ambassador Zalmay Khalilzad, and numerous other prominent members.
"The Council on Foreign Relations – which I for better or worse help fund as a member – has blundered badly by providing a platform and offering legitimacy to an Islamist organization designated a terrorist organization in both the United Arab Emirates and Israel and whose accounts have been closed by prominent banks such as UBS and HSBC. Someone at the CFR needs to do basic research," Middle East Forum President Daniel Pipes told the IPT.
CFR's communications department did not respond to a request for comment.
Three weeks ago, Muslim-majority Bangladesh banned its Islamic Relief chapter from working with Rohingya refugees from neighboring Burma due to concerns the charity would radicalize them.
Top IRW officials have worked closely with Muslim Brotherhood-linked entities. IRW co-founder Hany El-Banna formerly worked for Muslim Aid prior to founding IRW in 1984. Muslim Aid allegedly had a close financial relationship with Jamaat-e-Islami – a Muslim Brotherhood-aligned group in South Asia – during Bangladesh's 1971 war of independence. Bangladesh executed several Jamaat-e-Islami leaders for engaging in genocide during that war.
El-Banna has expressed admiration for Muslim Brotherhood ideologue Sayyid Qutb, who influenced Osama bin Laden and remains an inspiration for jihadists everywhere.
IRW received a $50,000 check from Human Concern, which itself funded another al-Qaida charitable front named Blessed Relief, and received £62,000 – approximately $115,000 from an al-Qaida front group between 2003 and 2008. IRW also was an early member of the Union of Good, a global network of charities that fundraise for Hamas, headed by Muslim Brotherhood ideologue Sheikh Yusuf al-Qaradawi. Treasury Department officials designated the Union of Good in 2008 as a supporter of terrorism.
IRW's annual reports indicate donations from several terror-connected entities. They include:
· Qatar Charity, formerly the Qatar Charitable Society, which allegedly played a key role in financing the 1998 al-Qaida bombings of the U.S. embassies in Kenya and Tanzania. French military intelligence accused it of funding jihadis with close ties to al-Qaida in the Islamic Maghreb (AQIM) at the time of France's 2013 intervention in Mali. It collaborated with Hamas' Ministry of Education in Gaza to distribute pro-jihadi propaganda in 2009.

· International Islamic Charitable Organization, a Kuwait based charity tied to Qaradawi that allegedly has sent funds to committees that raise charitable money mandated by the Quran, known as zakat, linked to Hamas.

· Al-Islah, a Yemeni Islamist political party with the ties to Muslim Brotherhood and al-Qaida. Group members harbored Anwar al-Awlaki prior to his 2011 death in a drone strike. The U.S. and U.N. designated longtime Al-Islah leader Abdul Majeed Al-Zindani as a terrorist, and a 2013 U.S. Treasury memo describes him as a spiritual leader for al-Qaida in the Arabian Peninsula (AQAP). Al-Zindani also served as a Union of Good board member.
Several IRW publications cite Qaradawi's 1999 Fiqh of Zakat as an authoritative explanation about using charitable donations. It explicitly endorses spending zakat, on violent jihad, in addition to more benign uses:
"Today, Muslim land is occupied in Palestine, Kashmir, [Eritrea], Ethiopia, Chad, Western Somalia, Cyprus ... and several others ... countries. Declaring a sacred war to save these Muslim lands is an Islamic requirement, and fighting for such purposes in those occupied territories is in the way of God, for which zaka[t] must be spent."
Terror finance concerns prompted HSBC to cut off IRW last year, following similar action by UBS in 2012 and Credit Suisse in 2014.
Despite that development, IRW received a $100,000 grant from USAID and a $270,000 grant from the Department of Health and Human Services in 2016, government records show.
Israel barred Islamic Relief Worldwide (IRW), the parent organization of all of the Islamic Relief groups, from working in the West Bank and Gaza in 2014 due to evidence its aid workers were Hamas members.
"The IRW is one of the sources of Hamas's funding and a means of raising funds from various countries from around the world," former Israeli Defense Minister Moshe Yaalon said in 2014. "We do not intend to allow it to function and abet terrorist activity against Israel."
The Israel Ministry for Foreign Affairs previously accused IRW in 2006 of having ties with Hamas.
IRW continued operating in Hamas-controlled Gaza.
And IRUSA got around the restrictions by obtaining an OFAC license from the Treasury Department, Khan said at a December 2009 convention by the Muslim American Society and Islamic Circle of North America.
IRUSA's ties with IRW date back to its beginnings. When IRUSA first sought tax exempt status in 1993, the IRS advised its application would require "further review due to your close association with Islamic Relief, United Kingdom, an organization that does...not have tax exempt status in the United States. As stated in your application, Islamic Relief, United Kingdom will administer the operation of your numerous, diverse programs."
Although IRUSA is legally independent from IRW, its website notes that IRW "serves as a catalyst, coordinator and implementer of the Islamic Relief family's relief and development projects around the globe." IRUSA also gave millions in donations to IRW in the late 2000s. IRW's 2016 annual report notes that just under 25 percent of its annual budget came from IRUSA.
IRUSA's collaboration with IRW is illustrated in a November 2009 diary entry by Anwar Khan, who worked directly for IRW in the early 1990s, describing his recent visit to Gaza. He visited Islamic Relief offices – again, the ones Israel says include Hamas funders – and then traveled directly to IRW's global headquarters in Birmingham, England for meetings. Khan previously toured IRW projects in the Darfur region of Sudan in 2004.
IRUSA officials have disputed that Hamas is a terrorist organization and had prior association with a top Hamas figure. In 2007, IRUSA board vice chairman Hamdy Radwan said it was not a terrorist group and described it as "Freedom fighters, in other countries."
IRUSA board chairman Khaled Lamada reportedly has Muslim Brotherhood ties, and has expressed deep anti-Semitism. Egypt's El-Watan newspaper identified Lamada as part of a Muslim Brotherhood cell in North America that aimed to "lobby in support of their banned organization inside the United States."
He praised the "jihad" of the "Mujahidin of Egypt" for "causing the Jews many defeats" and republished on his Facebook page claims that praise Hamas, wrote Sam Westrop of the Middle East Forum's Islamist Watch.
Lamada described himself as the founder of a group called Egyptian Americans for Democracy and Human Rights (EADHR). Its New York-New Jersey chapter described the group as part of an umbrella group created by the London-based International Organization of the Muslim Brotherhood.
IRUSA board member Mohamed Amr Attawia appears in a 1991 Muslim Brotherhood phone book together with then-Hamas Political Bureau chief Moussa abu Marzouk.
Marzouk created the Muslim Brotherhood's Palestine Committee to support Hamas in America.
Pro-Hamas apologia also has been heard at IRUSA events.
For example, during its 2014 Emergency Relief Dinner on Palestine, speaker Hatem Bazian, the founder and national chairman of the pro-Hamas group American Muslims for Palestine, rationalized Hamas' use of human shields during that summer's Gaza war.
"Even if Hamas used the Palestinians as human shields, even if we take this absurdity even though that already the research shows otherwise, but even if the absurdity of this being a fact, Israel still is responsible under international law to preserve the lives of those who are being used as human shields," Bazian said.
Bazian then argued that using non-violent tactics instead of violence against Israel would fail. "I don't see Bibi Netanyahu to be a Gandhi to speak about Gandhi, and had he met Gandhi, he would have killed him," Bazian said.
AMP carries on many of the same pro-Hamas activities as the old Palestine Committee, an IPT investigation found.
By hosting Khan, CFR would have given IRUSA undeserved legitimacy to an organization that gives financial and personal assistance to its parent organization that funds terrorists. Numerous other legitimate religious charities that don't help fund terrorists are out there, so why hold IRUSA up as an exemplar?
Correction: This story has been updated to correct a reference about IRW's money from an al-Qaida-linked source.