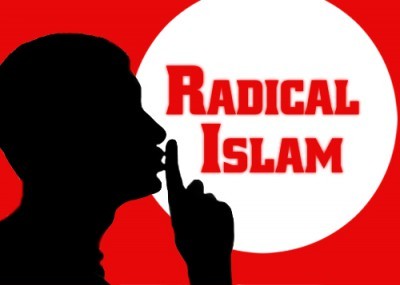 A coalition of American Muslim leaders came together at a press conference Thursday at the National Press Club in Washington, D.C. to condemn Boko Haram's (BH) April 14 kidnapping of 276 Nigerian schoolgirls. Yet the participants' deficient frankness about Islamic doctrine made their denunciations ring hollow.
"Islam is not the problem," insisted Ahmed Bedier, a Council on American-Islamic Relations (CAIR) Tampa chapter founder. "No one is buying their story," Bedier argued with respect to Islamic claims of BH. He dismissed them as "just another con" whose "ideology comes from nowhere" in a country known for scams.
Bedier's assessment might surprise BH's leader, Abubakar Shekau. Known as "Darul Tawheed," an expert in monotheism, Shekau studied under a cleric and then at Borno State College of Legal and Islamic Studies. A profile also describes Shekau's predecessor, deceased BH founder Mohammed Yusuf, as a "charismatic, well-educated cleric who drove a Mercedes as part of his push for a pure Islamic state in Nigeria."
"We didn't ask if Christianity is the problem" with respect to Uganda's brutal Lord's Resistance Army, Bedier analogized. Yet human rights abuses in Islam's name, especially against women and girls, extend beyond Nigeria. Survey results report the "Arab Spring" had a detrimental impact on women, including the reemergence of child marriage in Syria. Women's rights are also a concern in both European Islamic immigrant communities and in Brunei after its recent introduction of sharia law, including stoning for adulterous women.
BH likewise appeared to CAIR-Maryland Vice President Zainab Chaudry as a "vicious cult." BH's "maniacal and suicidal interpretation of Islam" also drew condemnation from Johari Abdul-Malik, an imam at northern Virginia's Dar al-Hijrah mosque. BH is "madness masquerading as religion," Imam Mahdi Bray agreed, and its crimes violate "core Islamic teachings," said Muslim Public Affairs Council (MPAC) analyst Hoda Elshishtawy.
"We need to unite across all faith lines," Bray said, with ecumenical concern for the kidnapping victims, "until all our girls are brought home."
Bedier and others considered BH violence symptomatic of Nigerian social ills like poverty. Martin Luther King, a "drum major for justice," likewise came to Bray's mind during an interview. King was "standing up for the poor and the oppressed" with jobs and education. Nigerian government response to the kidnappings, meanwhile, reminded Bedier of American "outrage" following official American handling of Hurricane Katrina.
"Education is one of the greatest counter-terrorism programs," said Abdul-Malik. Punning BH's Hausa slang meaning of "Western education is sin [haram]," Hakeem Kareem from the National Council of Nigerian Muslim Organizations called "Western education…Boko Halal" or permitted. Kareem referenced Nigerian Muslim doctors involved in disease eradication.
Other areas of the world, meanwhile, suffer from poverty, such as Haiti, still rebuilding from the 2010 earthquake which killed at least 250,000 people and displaced another 1.5 million. Yet somehow these countries do not devolve into misogynist paradises for "vicious cults."
The presenters rejected any questions about Islam's treatment of women as beyond the event's purview, even though Boko Haram announced plans condemned by the speakers to force its captives into sexual relationships or even "marriages." BH's actions paralleled Islamic doctrine justifying child marriage that had blocked in Nigeria's Muslim-majority northern states from implementing legislation for an 18-year-old age of consent for marriage. By contrast, Nigeria's Christian-majority southern states passed such legislation.
Although Bedier called for Americans to "use our resources for something that is positive," he offered few specifics. He advocated drone use in Nigeria "for surveillance," not combat. Noting that BH sometimes outgunned government forces, Bray suggested that America aid Nigeria with intelligence and the FBI's hostage rescue team along with the United Nations.
Nigerian Christian leaders have identified most of the kidnapped girls as Christian, corresponding to BH's targeting of Nigerian Christians to create Muslim-ruled regions. This sectarian divide, and not any religiously neutral socioeconomic deprivation often cited by American officials, has motivated BH, Christian human rights advocates have long contended (see here and here). Yet, the online conference announcement described the "kidnapping of Muslim girls." Abdul-Malik called that a mistake.
He noted that BH, as a "takfiri" group with a "medieval, feudal perspective," also targets Muslim opponents as apostates. He had no interest, however, in the "mission creep" of questions concerning traditional Islamic death penalties for apostasy/blasphemy recurring in the modern world.
Boko Haram has been massacring Christians and other foes for years, yet only a crime shocking the world attracted the attention of these American-Islamist groups. A blogger's search of CAIR's website, for example, revealed only one entry for BH (post-press conference, two). CAIR condemned a 2011 bombing, but Chaudry claimed CAIR's "focus is not international" as a "domestic organization." Such domesticity, though, has not prevented CAIR from criticizing Israeli military action, or from defending Muslim Brotherhood leaders in Egypt, something Chaudry did not feel at liberty to address. Chaudry also refrained from addressing child marriage in Nigeria, something not supported by Islam according to her assertions.
Speakers at Thursday's news conference hardly reassured that they would adequately address the Islamic dangers posed in Nigeria by movements like BH. Not for nothing does BH's "formal Arabic name" mean Jam'at Ahl as-Sunnah lid-da'wa wal-Jihad, or "The Fellowship of the People of the Tradition for Preaching and Holy War," Islam apostate and critic Ayaan Hirsi Ali observes.
As the Canadian Muslim reformer Tarek Fatah notes, wartime sex slavery does find sanction in Islamic sources, highlighting the need for open discussion of Islam's various controversies. "We either develop the maturity to say, such Islamic injunctions do not apply anymore," Fatah writes, "or we can keep on driving fast-forward in reverse gear…every time we hit an obstacle that appears in our blind spot, we can blame it on 'Islamophobia.'"
Those at Thursday's news conference chose the latter.
"There is a time when silence is betrayal," Bray quoted King, a comment applicable to the press conference itself.