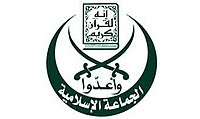 The U.S. State Department announced last month that it would remove five organizations from its list of international terrorist organizations.
"A review determined that the five are no longer engaged in terrorism or terrorist activity and do not retain the capability and intent to do so. Therefore, as required by the INA, these FTO designations are being revoked," the State Department said.
In Egypt, critics say it is naïve and risky for the United States to believe that the group Gama'a Islamiyya really meets that criteria. And they fear its removal from the list could help it revive.
The United States first designated the organization in 1997. That year, Gama'a Islamiyya carried out the Luxor massacre, killing 62 tourists, including 36 Swiss citizens and people from Japan, the United Kingdom, Germany, and France.
It helped recruit the gunman who assassinated President Anwar Sadat in 1981. It also assassinated Egypt's Parliament Speaker Rifaat el-Mahgoub in 1990, and attempted to assassinate Egyptian President Hosni Mubarak in 1995 in Addis Ababa.
Some members joined the Afghan mujahedeen fighting the Soviet invasion and later joined al-Qaida in 2006.
The State Department also is removing Basque Fatherland and Liberty, Aum Shinrikyo, Mujahidin Shura Council in the Environs of Jerusalem, and Kahane Chai from its list of designated terrorist organizations.
"These revocations do not seek to overlook or excuse the terrorist acts each of these groups previously engaged in or the harm the organizations caused its victims, but rather recognize the success Egypt, Israel, Japan, and Spain have had in defusing the threat of terrorism by these groups," the State Department said.
But Gama'a Islamiyya still has a following and ideology strong enough to rise from the ashes, Egyptians say.
"This is not a timely measure," Bashir Abdel Fattah, a researcher at Egypt's state-affiliated Al-Ahram Centre for Political and Strategic Studies told Emirati daily Al Ain. "And it undermines efforts to combat terrorism, especially since these organizations have not completely given up their practice of terrorism."
Egyptian TV anchor Nashaat El-Deehy described the U.S. decision as a "wrong path."
"Today when the United States declare they are delisting the Gama'a Islamiyya from their terrorist groups, we stay 'STOP, you are wrong, you are committing a political and a security sin,'" El-Deehy said. "You will pay the price because those who raise snakes and scorpions will sure one day get bitten."
Gama'a Islamiyya leader Tarek El Zomor, who lives in Istanbul, welcomed the U.S. delisting decision. It represents "a re-articulation of our [1997] peace initiative" in Egypt, he told Al Jazeera. Back then, some group members issued a "non-violence" initiative from prison. But that didn't stop other members from continuing their violent activities in Egypt and abroad. One Gama'a Islamiyya dissident, Awad al-Hattab, believes that the initiative was a lie.
In a 2019 interview, al-Hattab compared inmates wanting their freedom to a drug addict. The addict may "quit using drugs because he had no money to buy them, but the situation changed when he got the money." If given the chance, in other words, the non-violence initiative would be forgotten quickly.
Extremists in movements like Gama'a Islamiyya never stop hoping that chance develops.
Even though the group's spiritual leader, Omar Abdel Rahman, died in an American prison, the State Department should consider that "his base has not been eliminated and [that it] may be waiting for the right time and circumstances to return to active pursuit of their agenda, even under a different name," New York-based human rights lawyer and national security analyst Irina Tsukerman told the Investigative Project on Terrorism.
Abdul-Rahman was the mastermind behind the 1993 World Trade Center bombing. He died in prison in 2017 after being convicted in a plot to bomb other New York landmarks.
Removing the group from the list of terrorist organizations "will incentivize more people to return to the fold, as it removes another obstacle to fundraising, recruitment, and exploitation of political loopholes abroad," Tsukerman said. "The Muslim Brotherhood's international apparatus, now largely located outside Egypt, [also] will be strengthened as a result."
When Egypt's Brotherhood-led government was forced out in 2013 after a year in power, Gama'a Islamiyya members allied with the group and orchestrated violent attacks.
Some of its members still act as lone wolves in Egypt. In April, one of its former members stabbed a Christian priest to death in Alexandria. He received a death sentence on May 18.
Last year, Egyptian courts confirmed a 2018 court ruling which lists the group and its members among Egyptian terrorist groups. A separate list of 164 individual terrorists includes Gama'a leaders Mohamed al-Islambouli, Tarek el Zomor and Assem Abdul Maged.
Some Gama'a leaders attempted to revive the group in 2012 by training and arming young members in in an attempt to overtake the state, the court found. Seven known cells were formed.
Days before a popular revolution ousted President Mohamed Morsi from office in June 2013, Abdul Maged threatened opponents during a speech at the Muslim Brotherhood's armed Rabaa encampment.
"The fools stuck their neck under the guillotine and we must will press on it now," said Abdul Maged.
He once confessed in a TV interview to killing 115 people during fighting between police and civilians in 1981 in Asyut, Egypt. In another interview, he said he acted in "service of Islam." Abdul Maged lives in Qatar after fleeing Egypt with a false passport.
While the current Egyptian government has cracked down on violent Islamist groups, "it is naive to believe that all of Islamists and their hold on various institutions in Egypt can be eliminated instantaneously," Tsukerman said.
Egyptians have paid a hefty price fighting groups such as Gama'a Islamiyya and the Muslim Brotherhood. Until recently, hard efforts and sacrifices managed to contain the cycle of terrorist attacks in the country. The U.S. administration decision may only help to reignite the activities of one of the world's most notorious terrorist groups.

IPT Senior Fellow Hany Ghoraba is an Egyptian writer, political and counter-terrorism analyst at Al Ahram Weekly, author of Egypt's Arab Spring: The Long and Winding Road to Democracy and a regular contributor to the BBC.
Copyright © 2022. Investigative Project on Terrorism. All rights reserved.