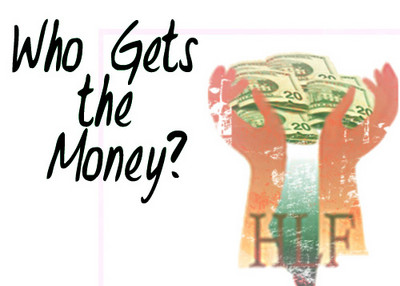 After years of investigations, and criminal and civil litigation, it is beyond question that the Holy Land Foundation for Relief and Development (HLF) acted as a front group for Hamas, funneling money to the designated Foreign Terrorist Organization. All of these proceedings, however, have left many unanswered questions. Among them, what happens to the money and other assets that once belonged to the now-defunct criminal enterprise known as HLF. In a surprising turn of events, this question has pitted the Justice Department against the families of Hamas terrorist attacks, as they fight for the funds.
Although the current controversy is less than a year old, it may be helpful to trace the lineage of HLF assets to their present state. On December 4, 2001, the Treasury Department designated HLF as a terrorist organization under Executive Orders 12947 and 13224. Pursuant to these designations, all HLF assets and property were frozen immediately. A comprehensive investigation of the group revealed that beginning on January 25, 1995, HLF and a number of its directors:
engaged in a money laundering conspiracy intended to promote the underlying unlawful activity or raising of funds for Specially Designated Terrorist Hamas.
Following this investigation, the government filed a criminal indictment against HLF in July 2004 which sought the forfeiture of all assets that were involved in or derived from HLF's criminal activities. After a first trial ended with a hung jury despite mountains of evidence and expert testimony documenting HLF's connections to and support for Hamas, a federal jury in a retrial convicted the HLF defendants on November 24, 2008. The jury also found that over $12 million could be linked to the offenses charged and was subject to forfeiture proceedings.
As the criminal investigation and prosecution played out, a number of families who had been the victims of Hamas terrorist attacks brought suit against Hamas under the Anti-Terrorism Act. Among those families who now are vying for rights to the HLF assets are the Ungars and the Rubins.
On June 9, 1996, Yaron Ungar and his pregnant wife were murdered in a machine-gun attack carried out by Hamas. A 25 year-old New York native, Yaron was a schoolteacher studying for rabbinical ordination when his car was ambushed returning from a wedding. In March 2000, his orphaned sons, parents, and siblings filed suit in federal court in Rhode Island against Hamas. Without a response from the terrorist organization, a federal judge entered a $116 million judgment.
On September 4, 1997, nine American citizens, among them the Rubins, were injured in a suicide bombing carried out by the terrorist group Hamas at an outdoor pedestrian mall in Jerusalem. In May 2002, the victims of this horrific attack sued Hamas under the same statute that the Ungars used and won $214 million.
Recognizing that these judgments were effectively unenforceable against the terrorist organization, both of the plaintiffs received orders assuring them that the verdicts could be enforced against the Holy Land Foundation. Consequently, the Ungars and the Rubins filed motions in the Northern District of Texas last spring seeking to satisfy their respective judgments. If their motions were granted, they could end up with all $12 million from HLF. For reasons of law and policy, the government has chosen to oppose these motions, arguing that the Ungars and Rubins have no greater entitlement to the money than any other American victims of terrorism.
The government's opposition to the motions filed by the Ungars and Rubins draws extensively on the application of criminal asset forfeiture laws, specifically a technicality known as the "relation back doctrine." As the government explains in its brief:
The purpose of asset forfeiture is to dismantle criminal organizations and schemes by preventing defendants from resuming their criminal activities when they are released from prison, and to prevent defendants from benefiting from their ill-gotten gains. In anticipation of forfeiture, criminals often transfer their property to third parties before a criminal prosecution is ever possible to avoid forfeiture if they are caught. To derail these efforts, Congress codified the 'relation back doctrine.'
Under the doctrine, "all right, title, and interest in [property subject to forfeiture] vests in the United States upon the commission of the act giving rise to forfeiture…" In this case, that concept means that as of January 25, 1995—the date HLF began funneling money to Hamas—all assets and property belonging to HLF were subject to government forfeiture. The result of this forfeiture, as the government argues, is that neither the Rubins nor the Ungars can make out a right to the assets which they seek since their injuries were sustained and judgments rendered after the government's rights vested in the assets via the "relation back doctrine."
Despite the technical nature of these arguments, there are public policy reasons to explain the Department of Justice's position on access to the HLF funds. Since 1995, hundreds of U.S. nationals have been the victims of international terrorism. At least 17 have been killed and over 100 have been injured in attacks for which Hamas publicly took credit. Among those attacks are:
The August 21, 1995 suicide bombing in Jerusalem which left one U.S. citizen dead and more than one hundred injured.
The February 25, 1996 suicide bombing in Jerusalem which killed 26, including three Americans, and injuring 80 others.
The March 4, 1995 suicide bombing in Tel Aviv killed 20 people and injured 75 others, including a number of Americans.
The May 13, 1996 machine gun attack on a Beit-el hitchhiking stand that killed David Boim, a 17 year-old New Yorker.
The July 30, 1997 bombing of the Mahane Yehuda market which killed 15 people including a U.S. citizen and wounded another 168.
The September 4, 1997 suicide bombing on Ben Yehuda Street which killed a 14-year-old from Los Angeles and injured another 10 Americans.
The August 9, 2001 suicide bombing at a Sbarro's in Jerusalem which killed 15 people and wounded more than 90. Among the casualties were a number of U.S. citizens.
The July 31, 2002 bombing at the cafeteria at Hebrew University which left five U.S. citizens dead and another four Americans injured.
These attacks are only demonstrative of the types of horror to which U.S. citizens have been subjected at the hands of Hamas. This list is by no means comprehensive, but it should lead to a simple conclusion. In the government's view, granting the $12 million in proceeds forfeited by HLF only to two families would disregard countless other American victims of Hamas terrorism.
The government's brief reflects a desire to seek an equitable distribution of the terrorist assets. As the government explains, "in some form or fashion, the funds will be distributed to those American citizens who have been harmed by Hamas." That could involve some sort of permanent trust, akin to the current International Terrorism Victim Expense Reimbursement Program. The government could appoint a neutral arbiter to oversee the trust, allow for forfeited funds to be deposited into the account, and provide a remedial device for all who suffer from acts of terrorism.
Although no compensation would remedy the injuries these victims have suffered, there may be some comfort in knowing that money intended for Hamas via HLF will go to the victims of terrorism rather than its perpetrators.