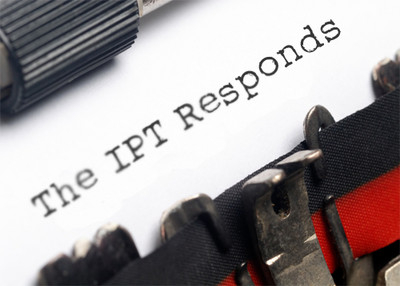 Confronted by his own words and facing a direct threat to his bid to become the next Democratic National Committee (DNC) chairman, U.S. Rep. Keith Ellison flagrantly lied Thursday. We are releasing the full audio and transcript to prove this.
Two days earlier, the Investigative Project on Terrorism released audio of Ellison during a 2010 political fundraiser, criticizing what he saw as the inappropriate and disproportionate influence Israel carries over American foreign policy.
"The United States foreign policy in the Middle East is governed by what is good or bad through a country of 7 million people. A region of 350 million all turns on a country of 7 million," said Ellison, D-Minn. "Does that make sense? Is that logic? Right? When the Americans who trace their roots back to those 350 million get involved, everything changes. Can I say that again?"
In a statement Thursday, the Anti-Defamation League (ADL) said it found Ellison's comments "deeply disturbing and disqualifying." That's because, "whether intentional or not, his words raise the specter of age-old stereotypes about Jewish control of our government, a poisonous myth that may persist in parts of the world where intolerance thrives."
In an open letter to the ADL, Ellison falsely claimed that "the audio released was selectively edited and taken out of context." He also claimed that he was merely "responding to a question about how Americans with roots in the Middle East could engage in the political process in a more effective way." And then he chose to attack the messenger.
None of Ellison's comments are true.
We have released the full audio of his remarks (click here to hear them and to read a complete transcript) to show no edits were made and to show the full context. Let him also explain this other clearly anti-Semitic comment he made: "But it makes all the sense in the world when you see that that country has mobilized its diaspora in America to do its bidding in America."
Ellison and Context
As we reported, Ellison's 2010 comments came during a fundraiser for Esam Omeish's state assembly campaign. Omeish is a former president of the Muslim American Society (MAS), a group created by Muslim Brotherhood members in the United States. In 2007, Omeish was forced to resign from a Virginia immigration panel after the IPT produced video of him praising Palestinians in 2000 for learning that "the jihad way is the way to liberate your land." A second video, shot two months earlier, shows Omeish congratulating "our brothers and sisters in [Palestine] for their bravery, for their giving up their lives for the sake of Allah."
Just this week, Omeish posted a paean to the Muslim Brotherhood on Facebook.
Nihad Awad, the only executive director the Council on American-Islamic Relations (CAIR) has ever had, also attended the Omeish fundraiser. Court records show Awad was a member of a Muslim Brotherhood created Hamas support network in the United States called the Palestine Committee. So was CAIR, the organization he leads.
Awad attended a pivotal 1993 gathering of committee members in Philadelphia, convened to discuss ways to "derail" the U.S. brokered Oslo Accords.
Palestine Committee members opposed it because it included recognition of Israel's right to exist and because it empowered the secular Fatah movement over the Islamists in Hamas. We know this because the FBI secretly recorded the meeting.

excerpt from an FBI translation
He has never explained why
he joined the others
present in referring to Hamas in the agreed-upon, yet crude code of reversing the spelling and speaking about "Samah."
Six months later, Awad appeared in Miami, where he publicly stated that, after some research, "I am in support of the Hamas movement more than the PLO."
When Keith Ellison stands before Omeish and Awad and asks whether it makes sense that America's Middle East policy "is governed by what is good or bad through a country of 7 million people," or when he says "that country [Israel] has mobilized its diaspora in America to do its bidding in America," the context seems pretty clear.
Democrats should choose the candidate they think can best lead their party to success in the future. They might decide Ellison fits that description.
They do so armed with greater understanding of Ellison's true feelings toward an issue pivotal for a lot of voters of all political persuasions.