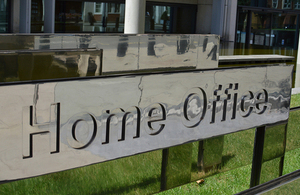 According to the Sunday Times of London, the British Home Office is attempting to censor a new report that accuses the government of failing to integrate immigrants and tackle counter extremism, "by allowing some areas to operate as if they were Muslim-only zones."
Authored by Dame Louise Casey, the government's integration tsar appointed by David Cameron, the report's release has been delayed for months after Home Office officials intervened because of its findings.
In an October 9 article, the Sunday Times states the report blames the government for its failure to mitigate the rapid pace of immigration and to implement a coherent strategy to enhance the integration of various communities. The report also describes how the government allows certain Muslim-dominated regions to operate independently, where state schools shut down for Islamic prayers on Friday.
Heavy criticism is also levied at the government for failing to defend the UK's counter extremism program (Prevent) with the consequence of allowing Islamists to freely label the program as an attack targeting all Muslims.
A senior Home Office official, Charlie Edwards, revealed that the report will be drastically rewritten to minimize the findings, according to several professional sources speaking to the Sunday Times.
"He (Edwards) told us the Home Office didn't like it and was trying to find a way to water it down," one source said. A Home Office spokesperson refused to deny these allegations. Another source told the Sunday Times that Edwards believes the "report focused too narrowly on Muslim extremism and integration."
Moreover, the report allegedly counters Islamists' assertions that right wing extremism is as much of an issue in Britain as radical Islamism. In the past 15 years, Islamists were responsible for almost all terrorist plots in the country.
Last year, Dame Casey, the report's author, launched an anti-extremism strategy that featured investigations into the possibility that Islamists were infiltrating public institutions and seeking to promote Shari'a law. She has asserted that some officials just 'mak[e] excuses'...'looking at [their] shoes and hoping it will go away' in the face of extremist and separatist pressure in institutions such as schools and universities."
IPT has previously reported on Islamist infiltrations in various UK institutions, including the state school system.