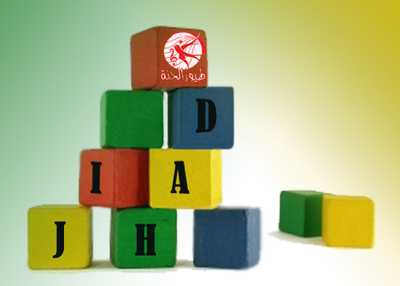 What is it about Virginia?
Already this year, six men from the "Cavalier State" have been arrested on terror-related charges – two of them in July alone. Another man has joined the Islamic State in Syria. Two of those charged were stopped from making a similar trip.
These most recent arrests, one on July 3, the other on July 8, were based on charges of planning to provide material support to ISIS. Mohamed Bailor Jalloh, a former member of the National Guard who was arrested July 3, allegedly discussed planning an attack against U.S. military in the homeland inspired by fellow Virginian Nidal Hasan's 2009 shooting at Fort Hood. According to court documents, Jalloh quit the Guard and later attempted to obtain funds and weapons for a domestic attack after being inspired by Anwar al Awlaki's videos on YouTube.
Five days later, Virginia law enforcement arrested Haris Qamar, following an extended FBI sting operation. According to an FBI affidavit, Qamar made statements to an informant such as, "By-bye, DC, stupid a— kufar [infidels], kill 'em all," and posted to his Twitter account a prayer for "strength to the mujahedeen to slaughter every single US military officer."
Earlier arrests this year – two in June and one in January – involved men planning to join the jihad in Syria, rather than waging domestic battles. In one case, Mohamad Jamal Khweis, who had already joined the Islamic State, surrendered to Kurdish forces in Iraq in an apparent effort to escape the hell of life in the new caliphate. Now awaiting sentencing in the United States, he faces up to 20 years in prison and a $250,000 fine.
Why does this keep happening in Virginia? What makes its young Muslims more susceptible to the radical messages from Awlaki and ISIS social media?
Virginia has proved to be an active center for radical Islamist activity over the years and has bred more than its share of terrorists since 9/11. It was at the Hamas-linked Dar al Hijrah mosque in Falls Church, for instance, that terrorist icon Anwar al-Awlaki, the Yemeni-American whom counter-terrorism officials say inspired hundreds of other Muslims to take arms in violent jihad, once served as imam. Among his disciples: Fort Hood shooter Nidal Hasan; Ahmed Omar Abu Ali, convicted in 2005 of collaborating with al-Qaida and plotting to assassinate President George W. Bush; and several of the 9/11 hijackers.
And it was in Virginia that, in the still fragile and bewildered aftermath of 9/11, "Beltway snipers" John Allen Mohammed and Lee Boyd Malvo shot and killed more than 12 people, including an FBI analyst, in October 2002.
While internet and social media remain powerful weapons in the terrorist recruitment arsenal, personal connections remain the most potent tool. Honor student Ali Shukri Amin, charged with soliciting donations for ISIS, is also suspected of helping another Virginian, Reza Niknejad, travel to Syria.
While none of the recent cases implicate specific mosques, the influence of Dar al Hijrah and some of its imams appears to have been widespread.
To some extent, this could be thanks to its current imam, Shaker Elsayed. In 2002, he told a conference hosted by the Muslim American Society and Islamic Circle for North America that deciding whether suicide bombers were martyrs was "an in house business" for Muslims.
In a dramatic speech available online since 2013, Elsayed rants against the West and calls for "the power of faith" and "the power of armament." In the post-9/11 world, he observes, even world leaders have "bowed down" to the Western pressure. "We the Muslim masses should never bow down except to Allah!" he says, "and this will give us our dignity back."
But other Virginia religious leaders have gone further. Ali al-Timimi, a cancer researcher, was the "spiritual leader" of a group of 11 men convicted of terrorism in 2003 and 2004, Al-Timimi is now serving a life sentence for recruiting Muslims to travel to Pakistan and train for holy war.
Shortly after 9/11, according to the New York Times' coverage of his trial, al-Timimi invited a group of young Muslim men to dinner, where he told them they had a religious duty to fight with the Taliban against American forces. Prosecutors described that statement as "treason," calling al-Timimi a "purveyor of hate and war."
More than 10 years after his conviction, al-Timimi remains a figurehead among radical groups in Virginia and the Capitol district. The Peace and Justice Foundation, which defended al-Timimi and his followers, refers in online documents to a government conspiracy, while numerous web sites offer recordings of al-Timimi's lectures. In addition, a Facebook page devoted to his appeal with more than 2,000 "likes," has built a community in his support. (Followers even raised $12,000 for his mother's medical care.)
The Saudi-sponsored Islamic Saudi Academy, which shut down abruptly last month, faced criticism for its textbooks that promote Wahhabism, an extreme version of Islam practiced by the Saudis. The textbooks contained passages "that extolled jihad and martyrdom, called for victory over one's enemies, and said the killing of adulterers and apostates was 'justified,'" the Washington Post reported. Those passages were found in school textbooks two years after U.S. officials, shocked by the texts in use in 2006, ordered they be revised. Pre-revision books included statements like, "It is said: the apes are the people of the Sabbath, the Jews. The swine are the unbelievers of Jesus' table, the Christians."
The school's 1999 valedictorian, Ahmed Omar Abu Ali, was convicted in 2005 for supporting al-Qaida and planning to assassinate the president. (Notably, he also taught Islamic Studies at Dar Al Hijrah.)
As Seamus Hughes of the Program on Extremism at George Washington University's Center or Cyber & Homeland Security told Fox News, "Northern Virginia has a disproportionate number of people that are drawn to this."
Ramy Zamzam is a poster child for this observation. He was among five young men who disappeared from their northern Virginia neighborhood in late 2009, only to be arrested by Pakistani authorities who caught them trying to cross into Afghanistan to join jihadists there.
"We are not terrorists," he said outside a hearing. "We are jihadists, and jihad is not terrorism."
Muslim groups expressed their horror over the incident and promised a program aimed at de-radicalization.
It's not clear that any such plan ever emerged. If it did, it's clearly not working.
Abigail R. Esman, the author, most recently, of Radical State: How Jihad Is Winning Over Democracy in the West (Praeger, 2010), is a freelance writer based in New York and the Netherlands. Follow her at @radicalstates.