IPT Exclusive: State Department Barred Inspection of Muslim Brotherhood Delegation
by Steven Emerson
IPT News
April 9, 2012
http://www.investigativeproject.org/3525/ipt-exclusive-state-department-barred-inspection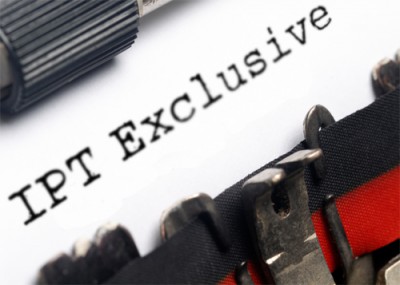 The State Department broke with normal procedures last week when it ordered the U.S. Customs and Border Protection (CBP) not to conduct a secondary inspection on members of the Egyptian Muslim Brotherhood's Freedom and Justice Party (FJP) on their way to visit government officials and think tanks in the United States.
This happened despite the fact that one member of the delegation had been implicated – though not charged – in a U.S. child pornography investigation, the Investigative Project on Terrorism (IPT) has learned.
According to senior enforcement sources and documents reviewed by the IPT, investigators had information tying Abdul Mawgoud Dardery to the pornography investigation that was based in Pennsylvania. He was the senior member in the four-person FJP delegation which held court with academic groups and met with senior officials at the White House and State Department last week. (For more on what they said, click here.)
The FJP recently won a plurality of seats in recent elections to determine makeup of the next Egyptian Parliament.
Before returning to Egypt, Dardery lived in the United States long enough to attain legal permanent residency, known as a green card. That status lapsed after he left the country for more than six months. The child pornography investigation took place during Dardery's time here and was noted in his immigration file. It surfaced when CBP officials learned of his pending visit.
A U.S. official familiar with immigration procedures told the IPT that extra inspection is standard operating procedure when a foreign visitor has been tied to criminal or terrorist activities. "Secondary inspections" involve going through the visitor's baggage and viewing the contents of computers and other electronic devices to search for evidence of illicit activity. Agents would typically search other members of the party to ensure Dardery did not hand off his computer equipment to an associate to avoid detection.
In addition, the Brotherhood's relationship with the Palestinian terrorist group Hamas would have triggered extra scrutiny for the incoming delegation. But that "secondary inspection" never happened, a law enforcement source said. The State Department ordered CBP not to do it.
The State Department issued a cable specifically barring Customs officials from carrying out any inspections of Dardery and the other members of the delegation on their arrival at New York's John F. Kennedy Airport. The immigration official described this action by the State Department as "extraordinary."
Beyond the State Department's prohibition on conducting extra scrutiny of Dardery and members of his delegation, the State Department barred US Customs officials from carrying out even the standard inspection mandated for foreigners arriving from Egypt, where an enhanced security program is in place as a result of the 9-11 attacks.
The Muslim Brotherhood was founded in Egypt in 1928 with the goal of establishing a worldwide Islamic state through jihad and martyrdom. The group is considered the parent of all Sunni terrorist groups, including Hamas and Palestinian Islamic Jihad.
Related Topics: Steven Emerson, Muslim Brotherhood, Freedom and Justice Party, Customs and Border Patrol, Abdul Mawgoud Dardery
Reader comments on this item
TheProjectMuslimBrotherhood just Google it now.
Submitted by raylanfear, Jun 1, 2014 15:36
Hamas, CAIR and the 100 front organizations of the Muslim Brotherhood, all the same groups under different names. When will America ever learn the lessons of 9/11?
Just google "theprojectmuslimbrotherhood", their doctrine to destroy America from within by stealth Jihad, lies and deception. Sad part is that they are succeeding. Over 2400 Mosques and climbing. The Saudii money financed 90% of them. With their huge donations to schools and universities they are able to control them and put out their agenda, Islam and Sharia for all. They have been successful already, in changing our history textbooks, many states now, grant them a private room for prayer (although no Christian, Jew or any other religion can get the same practice) They will never adapt to American culture, but rather want to force their culture on us. Do not let that happen folks.
How many "clones" of Anwar Awlaki will be allowed in all the Mosques across America. Are you aware that Ism Suhaib Webb, former friend of Anwar, who joined the Taliban and worked along his side, is now teaching at a college called Bayan, at Claremont, California. How is he even allowed into our country. Just like Anwar, he has convinced our government that he is a so called moderate peaceful Muslim. How can you really tell the difference, since they are allowed to sue "taqiyya" (lies and deception) to further their cause.
Ayaan Hirsi Ali, said it best "Violence is inherent in Islam", she speaks from personal experience as a former Muslim and has won every debate as to whether or not Islam is a religion of peace. It is not.
Muslim Brotherhood Memorandum
Submitted by Sage, Apr 28, 2012 14:23
I am amazed that the U.S. Congress, The State Houses, The Clergy, and Americans in general have no interest in educating themselves on The Muslim Brotherhood. This is a movement that boldly and openly warns non-muslims what their objective is and they are right on schedule.
Search 'Muslim Brotherhood Memorandum' on the Internet; a manifesto created in 1991 to encourage muslim participation to rule the planet, especially The United States and all non-muslim nations. It is 32 pages, 16 pages in Arabic, 16 pages in English. The Memorandum declares in plain talk how they will destroy America using The United States Constitution as their main weapon.
It should be required reading for those in high office that are ignorant of the plain truth if they dare to seek the truth. Meanwhile, the Muslim Brotherhood is dining with our political leaders and laughing all the way to the nation's demise . . . . . .
they
the character structure of the sexually oppressed reactionary
Apr 19, 2012 19:27
"All reactionary types condemn sexual pleasure (not without impunity however) because it attracts and repulses them at one and the same time. They cannot resolve the contradiction between sexual demands and moralistic inhibitions in themselves. The revolutionary negates perverse and pathological pleasure because it is not his pleasure, is not the sexuality of the future, but the pleasure born of the contradiction between morality and instinct; it is the pleasure of a dictatorial society, debased, sordid, pathological pleasure. Only when he himself is not clear, he makes the mistake of condemning pathological pleasure, instead of opposing it with his own positive sex-economy." (Wilhelm Reich, The Mass Psychology of Fascism)
F&JP party special treatment
Submitted by Aryeh ben Avrum, Apr 13, 2012 10:26
This is just another example of the collusion between the White House and the State Department to accommodate Muslims. There have been too may similar incidents where preferential treatment has been given even though it may be contrary to existing US policies. Shame on us for allowing this to continue
Instructions to the C&BP
Submitted by Alan from Mérida, Apr 12, 2012 14:15
Just a minor point. The State Department has no authority, on its own, to order US Customs and Border Protection to do or not do anything. Any such cable would have been cleared by CBP itself and perhaps higher ups in its Department of Homeland Security. So if there is rot in the USG when it comes to gentle handling of Islamic extremists, it extends far deeper and broader than just the US State Department.
More Reader Comments
Comment on this item