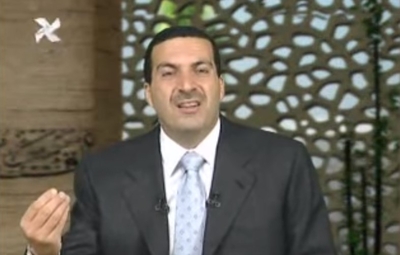 They once captured the hearts and minds of millions of Egyptians, but Islamist televangelists are losing popularity. They started to lose credibility during the June 2013 revolution that drove the Muslim Brotherhood from power and in the subsequent terrorist attacks after Islamist President Mohamed Morsi's ouster.
"The state of abandonment of the Salafi preachers and the Muslim Brotherhood ... is very good and serves the interests of the Egyptian, Arab and Islamic societies," said former Muslim Brotherhood member Sameh Eid. "The exposure of the ideas of these preachers and their great dependence on a heritage that is no longer suitable for the present time and place make them a rare and ridiculous material on the pages of the media."
Fewer people are watching the Islamist televangelists shows, Islamist groups researcher and former Brotherhood member Tarek Abou Saad, so they now resort to using historical tales of Islam's grandeur to try to draw an audience.
Despite those efforts, televangelist ratings during Ramadan were the lowest since 2011.
Egyptian media traditionally offered two main types of televangelists – Muslim Brotherhood-affiliated and Salafist (Wahhabi). Brotherhood clerics in modern clothes advocate a gradual Islamization of society while infiltrating Egypt's more affluent society. Salafists successfully appealed to working class and more impoverished sectors of society.
The televangelist movement in Egypt was initiated by Omar Abdel Kafi who became extremely famous among the affluent. The radical preacher issued fatwas prohibiting greeting Christians and urging boycotting Jews. Egyptian authorities took him off the air in 1994, forcing him to work in exile from the United Arab Emirates. He follows the path of both the Muslim Brotherhood and Salafists. Recently, his anti-Semitic statements, describing Jews as "aiming to control all the world's money and lands then controlling all international politics," got him banned from delivering a speech in Canada in April.
The rise of Islamist televangelists was cancerous to the fiber of the Egyptian society and fueled radicalization during the past two decades. Views toward women, Christians, art and the West all grew more strident.
The new wave of preachers was first introduced in 2002 through the Saudi-financed religious network "Iqra [Read] TV." By 2007, Time magazine listed Amr Khaled as one of the 100 most influential people in the world, calling him a "rock star" and "a needed voice for moderation from within the Muslim world."
Forbes Arabia also identified Amr Khaled as one of the richest Islamist preachers that year, estimating his income at $2.5 million.
He introduced a new form of preaching – which he called "Visual Da'wa" – emphasizing appearance as a way to inspire more religious adherence. He urged girls to wear the hijab, which he called a "walking symbol of the faith." "Wearing your hijab at the beach, even if surrounded by semi-naked girls," he said, will lead to society becoming more religious. This is the way to fix society."
Most of the new breed of televangelists didn't study Islamic theology at Al Azhar University like traditional preachers. Instead, they present themselves as average people who found religion through personal experiences. For example, televangelist Moez Massoud said that he became closer to God after losing friends in an accident and then surviving a health scare. This approach has attracted a younger audience than traditional religious programs.
While many view the new televangelists as sincere God-fearing preachers, others see actors performing a role. Amr Khaled has been mocked for fake piety repeatedly on social media for actions like praying only for his followers while in Mecca, excluding other Muslims.
"l believe they put on an act and use a special voice tone to convey their message to the audience," said Egyptian actress Laila Ezz Al Arab.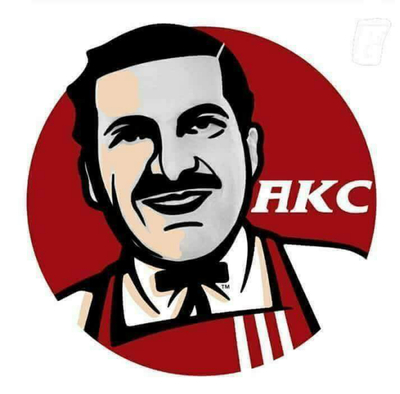 Amr Khaled's chicken endorsement drew ridicule.
The epitome of acting and fake enthusiasm came when Khaled
taped
an advertisement for a Saudi chicken brand called "Al Wataniya." "We need to do everything right in this Ramadan," he said. "We need to fast properly, worship God properly and watch over our health properly ... Your soul will not be purified without your stomach and body being healthy...." This advertisement drew a storm of
condemnation
and mockery.
Some Salafi preachers attempted to take over the televangelist and religious scene following the Muslim Brotherhood's 2013 ouster from power by siding with the army. Some of their leaders still preferred an Islamist government and rejected the June 2013 revolution and the constitution that followed it. For instance, the most famous Salafist televangelist, Abou Ishak Al Howeiny, issued a fatwa urging people to boycott a 2014 referendum on the new constitution because it was written by "coup d'état" supporters.
Other Salafi televangelists offer radical and occasionally insane fatwas. Those include permitting necrophilia and underage marriage. Egypt's parliament responded with new legislation requiring fatwas be vetted by established religious institutions like Al Azhar, the world's oldest and most prestigious Islamic institution.
However, while Muslim Brotherhood affiliated televangelists are declining in influence, core supporters of some Salafists clerics are holding their ground, according to Egyptian media expert Amina Tharwat Abaza.
"Followers of some famous Salafist clerics such as Ishak Al Howeiny are simple-minded people and unfortunately they still revere him," she said. Al Howeiny became famous for saying jihad can be used to acquire wealth and spoils from infidels. "The poverty we are suffering from is because we gave up jihad, if we wage jihad once or twice a year, each one can capture some men, women and children and sell them for a good profit."
"Unfortunately," Abaza said, "some of the masses are satisfied treating their limited knowledge of religious teachings as a 'science' in itself."
"They follow the radicals in their witch-hunts against all reformers and thinkers. Some of the anchors accuse them of infidelity and atheism. Assisted by this twisted media are the clergymen who brainwashed them into thinking that all who oppose their word are infidels."
While televangelists try to rebuild their reputations and try out less overtly religious appearances, the June 30th revolution that toppled the Muslim Brotherhood greatly diminished their influence. Instead, criticism and mockery have become synonymous with their preaching.
"I'm afraid they're trying to rebuild it again by signing new contracts with TV channels to try brainwashing youth minds," said actress Laila Ezz al Arab.
But this time, after they've been exposed as flakes and profit-seekers, it doesn't appear to be working very well. The public is more aware that they garnered wealth and fame by trading in religion. Televangelists' former "rock star" status coupled with some insane fatwas conflicted with the religious beliefs of the masses. It may be the beginning of the end of a phenomenon that has negatively affected Egyptian society for decades.
Hany Ghoraba is an Egyptian writer, political and counter-terrorism analyst at Al Ahram Weekly, author of Egypt's Arab Spring: The Long and Winding Road to Democracy and a regular contributor to the BBC.