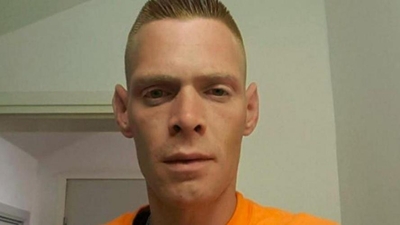 Watching summer reruns on TV can be entertaining. Watching reoccurring patterns in Islamic terrorist attacks is not. The latest terror attack in the European Union occurred Tuesday in Liege, Belgium, and appears to follow an all too familiar pattern.
A petty criminal, radicalized in prison and released prematurely, carries out a deadly attack on law enforcement officers and civilians shouting "Allah Akbar" before he is brought down by a hail of bullets.
Benjamin Herman was a career criminal on a temporary release program from prison. Hours after being released, he stabbed two Liege police officers and then executed them in cold blood with their own service weapons. Herman also shot and killed Cyril Vangriecken, a 22-year-old school custodian. He is suspected of having murdered a fourth individual, Michael Wilmet, a former prison cellmate, prior to the attack on the police officers.
Reports indicate he converted to Islam while in prison, where he had spent most of the past 15 years, for drug, assault and theft convictions, and interacted with extremist inmates.
Whether the source of radicalization in prison was literature, an incarcerated terrorist, or an unvetted chaplain or religious volunteer, the outcome is the same. More than a decade ago, I was able to review reports by two U.S. intelligence agencies which examined the radicalization process. They noted that radical Islamic ideology offers an inmate predisposed to violence with a "convenient outlet" for his violent tendencies. It gives him a sense of pseudo-legitimacy for attacking others in the name of Allah. For those people, conversion may be for opportunistic rather than idealistic reasons.
Herman reportedly belonged "to the entourage of an Islamist recruiter," a source close to the investigation told AFP. Police found a Quran and prayer mat in his cell.
Prison officials also say they placed him on list of radicalized prisoners. It is unclear whether this information was shared with the law enforcement or counter terrorism community.
We do know that Belgium officials have long acknowledged the connection between prison radicalization and recent terror attacks in the EU.
For example, Abdelhamid Abaaoud was a former Belgian inmate who masterminded the 2015 Paris terror attacks that left 130 dead and more than 400 wounded.
Belgian brothers Ibrahim and Khalid el-Bakraoui, two of the suicide bombers who blew up a train station and an airport terminal in Brussels in 2016, had also spent time in Belgian prisons for the violent crimes of carjacking and armed robbery.
The list of recent terror cases involving ex-cons continues to grow and includes cities like Barcelona, Berlin, Copenhagen, London, Paris, and yes, here in the United States as well.
The danger posed by prison radicalization is often misunderstood. It is not, as some would imagine, a thousand inmates in the yard at Attica screaming jihad.
The real threat posed by prison radicalization lies beyond the walls.
"Prison radicalization does not mean that terrorist plots are being routinely hatched in prison (although this has occasionally happened)," Quilliam Foundation senior research fellow James Brandon wrote in 2009. "More often, however, it leads to inmates adopting Islamist ideologies that may ultimately lead to terrorism after their release."
U.S. Rep. Peter King, R-N.Y., was vilified and accused of bias when he first proposed hearings on the possible threat of Islamic radicalization in the prison system,. Certain Islamic clergy went so far as to claim that prison radicalization was a "myth."
Ironically, seven years after the hearings, Rep. King's concerns have been validated by the numerous terror plots carried out by people who, while incarcerated, were converted to a radical Islamic ideology that promoted violent acts against innocent citizens both here, in the EU, and the UK.
Unfortunately, just knowing the threat exists does not prevent it. Decisive action must be taken before the violent acts are carried out. Removing the radicalizing elements from the prison system is the first step. That includes jihadi literature and some religious volunteers. Corrections officials, law enforcement and intelligence agencies must do a better job sharing information on radicalized inmates. A strict post-release program that monitors convicted terrorists also is necessary, because most terrorists eventually are set free.
In less than a year, John Walker Lindh, the American Taliban, will be a free man. And there is a good chance that radical Islamic clergyman Anjem Choudary, convicted of providing material support to ISIS, will walk out of jail soon, despite receiving a 5½ year sentence in a UK prison in 2016.
Failure to take the necessary actions to monitor these radicals, and to try to identify and isolate other inmates from their radical mentors will only increase the threat of additional terror attacks involving radicalized ex-cons in the near future.
When it comes to combating radical Islamic terrorism we cannot sit for another season of reruns.
IPT Senior Fellow Patrick Dunleavy is the former Deputy Inspector General for New York State Department of Corrections and author of The Fertile Soil of Jihad. He currently teaches a class on terrorism for the United States Military Special Operations School.