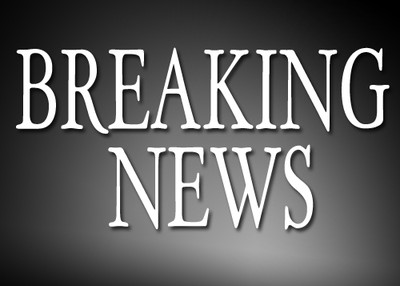 FBI agents arrested a 21-year-old Bangladeshi man Wednesday after he tried repeatedly to detonate what he thought was a car bomb packed with 1,000 pounds of explosives outside the Federal Reserve Bank in Manhattan.
Quazi Mohammad Rezwanul Ahsan Nafis came to America in January with the specific intent of carrying out a major terrorist attack, an FBI affidavit says. He drew inspiration from Osama bin Laden and American-born al-Qaida cleric Anwar al-Awlaki.
In preparation for the attack, Nafis allegedly wrote a formal statement that he hoped to have published in al-Qaida's Inspire magazine, and taped a video statement justifying the attack. In the written statement, he quoted "[o]ur beloved Sheikh Osama bin Laden" to justify an attack that likely would have killed women and children.
"[A]ll I had in my mind are how to destroy America," the written statement said. "I came up to this conclusion that targeting America's economy is most efficient way to draw the path of obliteration of America as well as the path of establishment of Khilapha [Islamic state]. I decided to attack the Federal Reserve bank of New York which is by far the largest (by assets), most active (by volume) and most influential of the 12 regional Federal Reserve Banks. New York Federal Reserve Bank implements monetary policy, supervises and regulates financial institutions and helps maintain the nation's payment systems.'"
"We will not stop until we attain victory or martyrdom," he said in the video.
He was arrested after repeated attempts to set off the bomb via a cell-phone detonator.
Nafis did have a U.S.-based co-conspirator identified as "Yacqueen." Yacqueen has been arrested on unrelated felony charges, the complaint said.
Nafis also boasted about contacts with al-Qaida members overseas that could help in "planning and executing an attack on [a] high-ranking official" that was discussed during the plot's formation. He also said he wanted to return to Bangladesh at the end of the year to obtain training from al-Qaida.
Law enforcement learned about the plot from an informant Nafis solicited for help. In turn, the FBI sent in an undercover agent posing as an al-Qaida operative. Agents followed Nafis as he scouted targets in New York's financial district – watching him take notes – and ensured that the bomb he constructed would not work. The public was never in danger, officials said.
During a July meeting in Central Park, Nafis told the undercover agent that he and Yacqueen were "just want to meet our lord as soon as we can."
"What I really mean, is that I don't want something that's like, small. I just want something big. Something very big. Very very very very big, that will shake the whole country … and make one step ahead, for the Muslims . . . that will make us one step closer to run the whole world . . . ."
In Facebook exchanges with Yacqueen and the informant, Nafis "discussed certain Islamic legal rulings that advise that it is unlawful for a person who enters a country with a visa to wage jihad there. NAFIS stated that he had conferred with another individual in Bangladesh and was advised that he was not bound by such rulings.
The case marks the latest in a series of arrests made through FBI sting operations. Last month, a Virginia resident pleaded guilty to charges connected with a plot to wage a suicide bombing attack inside the U.S. Capitol.
But national Islamist groups routinely condemn such arrests as entrapment and accuse law enforcement of concocting sensational arrests for publicity's sake. If the allegations in Nafis' criminal complaint are proven, he represents a radical Muslim resolute in his desire to kill innocent people.
The initial reaction from some was skeptical.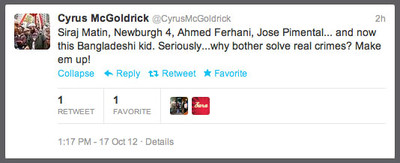 If the allegations spelled out in the complaint prove true, however, Nafis was someone committed to bringing jihad to American soil. He told his associates he wanted a bomb big enough "to make sure that this building is gone."
Nafis "described the United States as 'dar al-harb,' which means 'land of war' in Arabic," wrote FBI Special Agent John Neas. He "further told the [informant] that [Nafis] believes it is permissible to travel to the United States for only two reasons:
for 'dawaa,' which means 'preaching,' or for 'J,' which the [informant] understood to mean 'jihad.'"
During the ride into Manhattan Wednesday morning, Nafis said he was prepared to die in the attack if police tried to stop him. He also said Awlaki, whose sermons remain widely available despite his death in a U.S. drone strike last year, influenced Nafis' views on jihad.
Nafis exhibited a "single-minded determination to carry out his plan," U.S. Attorney Loretta E. Lynch said in a statement. He "thought he was striking a blow to the American economy. He thought he was directing confederates and fellow believers. At every turn, he was wrong, and his extensive efforts to strike at the heart of the nation's financial system were foiled by effective law enforcement. We will use all of the tools at our disposal to stop any such attack before it can occur."
Nafis is charged with attempting to use a weapon of mass destruction and attempting to provide material support to al-Qaida.