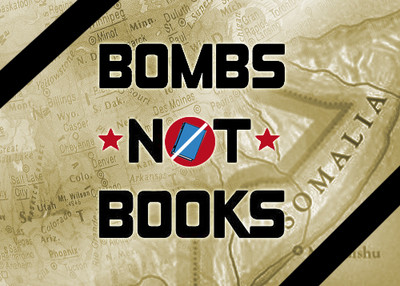 Federal law enforcement officials are praising Somali-Americans for their help in an investigation which resulted in the indictment Thursday of 14 people on charges of providing money, services and personnel to the terrorist organization al-Shabaab. A large part of the credit goes to Abdirizak Bihi, a Somali community leader in Minneapolis who persevered despite opposition from the Council on American-Islamic Relations and hostile mosque leaders.
Bihi, whose teenage nephew was killed after he went to fight for al-Shabaab last year, persuaded Somali families to cooperate with the FBI's investigation of al-Shabaab. He expressed hope that the legal process may provide answers about the disappearances of 20 teenagers and young men from the area who went to Somalia since 2007 to fight for al-Shabaab, which is affiliated with al Qaida.
In an interview with the Investigative Project on Terrorism, Bihi noted that two of those indicted Thursday - Amina Farah Ali and Hawo Mohamed Hassan of Rochester, Minn. - are accused of raising funds for al-Shabaab fighters while claiming it was money for humanitarian purposes.
He said the indictments confirm what many local Somalis have long suspected: that al-Shabaab operatives have been raising money from them under false pretenses by "playing the victim card."
Somalis have been approached in mosques and in their homes by women carrying pictures of sick people in Somalia and asking for donations to help them. These women claim they are soliciting funds "for Allah" or for purposes like building mosques in Somalia, Bihi said.
Somalis have a tradition of volunteerism, he said, and are leery of giving money to charity. They were also suspicious of the fact that the solicitors did all of their business in cash, giving the community no way to verify where the money went.
Bihi, who has lived in Minneapolis since 1996, told the FBI that for years, Somalis were intimidated into silence about jihadist fundraising in local mosques. The questionable activity has been taking place since 2003, he said, so it predates the rise of al-Shabaab and the Islamic Courts Union, which dominated the Somali government in 2006.
The leadership at the Abubakar as-Saddique mosque in Minneapolis bears much of the blame for stifling would-be whistleblowers, Bihi said, because they ridiculed and discredited anyone who questioned fundraising practices there. The mosque leadership and its allies would talk to mainstream media outlets in the United States and appear on television in Somalia to accuse community members of lying when they raised the issue. They would also falsely accuse those speaking out of being "anti-Islam," he said.
Mosque leaders also tried to discourage parents from speaking out when young Somalis began disappearing in 2007 - warning that if they talked to the FBI, their children will be incarcerated at a detention facility like Guantanamo Bay. Bihi singled out the local CAIR chapter for criticism, after the group discouraged families from cooperating with law enforcement.
"We were the first [Muslim community in the United States] to stand up to them," Bihi said regarding CAIR's objections to Somalis talking to the FBI without a lawyer. He was referring to this 2009 protest by Somali families outside a July 4 CAIR event.
Bihi believes the tide has turned and Somalis in the Minneapolis area are willing to speak out against al-Shabaab and demand answers from the mosque leadership. Al-Shabaab used to be able to dominate community discussion of Somalia issues.
"There was a lot of fear. No one would speak up" against al-Shabaab, he said. But today, "the community is against al-Shabaab" and "people who used to attack us and call us names to discredit us" have gone silent.
Three other indictments were unsealed Thursday in connection with al-Shabaab fundraising. In Alabama, prosecutors announced a superseding indictment of Omar Hammami, (AKA Abu Mansur al-Amriki), a U.S. citizen who has become a senior al-Shabaab military commander. Jehad Serwan, a U.S. citizen, was indicted in the Southern District of California and charged with providing material support to the group. And in Minnesota, authorities made public a superseding indictment charging 10 defendants with, among other things, providing material support to al-Shabaab and "conspiring to kill, maim and injure persons abroad."
The indictments "shed further light on a deadly pipeline that has routed funding and fighters to the al-Shabaab terror organization from cities across the United States," Attorney General Eric Holder said. "These arrests and charges should serve as an unmistakable warning to others considering joining or supporting terrorist groups like al-Shabaab: If you choose this route, you can expect to find yourself in a U.S. jail cell or a casualty on a battlefield in Somalia."
False Advertising Used To Raise Money For Jihad?
Ali and Hassan, the two Rochester, Minn. women indicted for raising money for al-Shabaab, have been under investigation for more than a year. In July 2009, when FBI agents searched their homes in connection with terror fundraising, both women denied supporting al-Shabaab. Hassan said she was only interested in providing "suffering people" in Somalia with food, clothing and shelter.
Ali told Minneapolis Public Radio at the time that she sends money and "mails shipments of donated clothing to penniless refugees who are scrambling to escape the violence of her homeland." Declaring it was "my duty to help out the Somali poor people who left everything behind," Ali said she would never support any group that would carry out violent attacks in Somalia or the United States.
The federal indictment unsealed Thursday paints a very different picture. It alleges that the pair raised money for al-Shabaab through door-to-door soliciting in Rochester and Minneapolis and elsewhere in the United States and Canada. It states that on October 26, 2008, Ali hosted an al-Shabaab fundraising teleconference in which a co-conspirator "told the listeners that it was not time to help the poor and needy in Somalia; rather, the priority was to give to the mujahidin [holy warriors]."
Ali was involved in collecting funds from people who pledged money in the Minneapolis-St. Paul area. In January 2009, she allegedly directed an unindicted co-conspirator to "always collect in the name of the poor" so the funds could go to the mujahidin. On other occasions, she directed colleagues to send the funds in order to conceal that the money was going to al-Shabaab.
The day after the FBI executed the July 2009 search warrant at her home, Ali contacted a co-conspirator to say that "I was questioned by the enemy here….They took all my stuff and are investigating it."
Now, the legal system will determine whether Ali was telling the truth when she said her assistance to Somalia was purely humanitarian and that she would never support violence in that country.
If the charges are proven in court, it will be the latest in a series of prosecutions showing that noble-sounding fundraising pitches are often used to raise money for terrorism.
In both the Hamas-support case against the Holy Land Foundation for Relief and Development and the prosecution of former University of South Florida Professor Sami Al-Arian, the defendants claimed their work merely sought to help widows and orphans. "Feeding children is not a crime," read a banner displayed outside both trials.
The presiding judges dismissed that argument in each case. At their sentencing, U.S. District Judge Jorge Solis reminded the defendants that they were being sentenced for supporting Hamas with more than $12 million after it became illegal.
After Al-Arian agreed to plead guilty to conspiring to provide services to the PIJ, U.S. District Judge James Moody called the widows and orphans claim a lie.
He noted Al-Arian used a brutal double-suicide bombing as a chance to solicit money for the PIJ. "And yet, still in the face of your own words, you continue to lie to your friends and supporters, claiming to abhor violence and to seek only aid for widows and orphans," Moody said. "Your only connection to widows and orphans is that you create them, even among the Palestinians."
In the Minnesota case, the government alleges that the same play to humanitarian service may have helped al-Shabaab kill other Somalis.