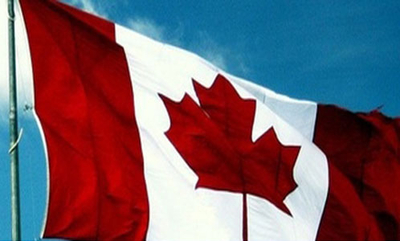 Earlier this year, the Investigative Project on Terrorism reported on the strange case of Professor Hassan Diab, who was returned to Canada following his 2014 extradition to France on terrorism charges. Diab is a Lebanese-Canadian citizen who French investigators alleged was the mastermind behind a 1980 terrorist attack on a Paris synagogue that killed four people. The Royal Canadian Mounted Police (RCMP) arrested him in 2008 following a formal extradition request from France.
Diab denied the allegations and offered to cooperate with French investigators if the questioning took place in Canada and not in France. France declined his offer. This noncooperation proved to be important because France has a different criminal justice process than Canada. Its judges are actively involved in a criminal investigation and decision-making process about whether charges should be laid or not. Diab faced no charges when France made its extradition request to Canada, thus the request was really to return him for investigation and not prosecution, which – after three years in custody – never happened.
Following his arrest, Canadian Justice Department lawyers presented the case to Justice Robert Maranger, who applied Canada's Extradition Act to determine if the evidentiary standard for transfer was met.
There were questions from the outset about the sufficiency and reliability of the French evidence against Diab. Under Canada's Extradition Act, however, the Canadian prosecutor did not present the actual evidence to the court, instead producing a summary of what they were advised would be presented at trial in France. Additionally, the standard of evidence to approve extradition was not proof beyond a reasonable doubt as required at trial, but instead the much lower standard for committal to trial – which is whether a properly instructed jury could reasonably return a guilty verdict.
There were obvious deficiencies in the evidence linking Diab to the attack, which France said was available to justify prosecuting Diab for the terrorism offenses. This included proof of his whereabouts at the time, photographs, fingerprints and an alleged handwriting analysis match which Justice Maranger ultimately relied on, and which the Court of Appeal accepted, to approve Diab's extradition.
In an unusual display of candor, the judge also noted the low legal standard that required his extradition order and specifically commented that the evidence was "'...weak, convoluted and confusing' and would likely be too weak to convict Diab if he were tried in Canada."
Following his return to Canada after three years of imprisonment but without prosecution, Diab, his high-profile lawyer and different support groups have called for a public inquiry into the facts of his case and the existing extradition process to prevent a re-occurrence of what happened to him. The earlier Investigative Project analysis identified several issues that merit consideration including:
Improving international cooperation to enhance investigative capabilities and subject questioning prior to a formal extradition request;

Permitting requirement of specified procedural action from requesting the nation where different systems are involved;

Permitting the Court/Minister to receive evidentiary exculpatory submissions from the accused on specific evidentiary issues and require requesting state to address them prior to extradition being ordered;

Clarifying the evidentiary standard for extradition (committal) including consideration of unreliability of evidence revealed by cross examination or evidence from the accused.
Interestingly, Canada's Global Affairs Minister Christa Freeland has publicly signaled her support for such a review while Diab and his lawyer have complained that Canadian Justice Minister Jody Wilson-Raybould has ignored requests for a meeting to review how the Justice lawyers handled the case.
That lack of cooperation became more relevant recently when CBC News released details of confidential internal Justice Department memos related to the Diab case.
The documents reveal that, rather than presenting the summaries of the French evidence against Diab, Justice lawyers explicitly told French officials to get a new handwriting analysis done to address the defects in what they had presented. This was not disclosed to the court.
Even more alarming is that the Justice Department lawyer asked French officials to supply fingerprints of the bombing suspect so that the RCMP could match them against Diab's fingerprints. The RCMP did the analysis but found the crime scene fingerprints did not match with Diab's. All of this clearly relevant and exculpatory evidence was concealed from the court by the Justice Department lawyers. The court also was never advised why there were several adjournment requests, which were offered to allow France to complete additional handwriting analysis.
Deliberately withholding exculpatory evidence is not only a breach of the Canadian Charter of Rights, but also a violation of traditional disclosure obligations and professional standards for prosecutors. This revelation from the Diab case also follows the scathing 2016 Federal Court ruling by Justice Simon Noel that revealed that the Justice Department and the Canadian Security and Intelligence Service (CSIS) had withheld relevant information to the oversight court with respect to the gathering, retention and use of metadata.
Reliable legal procedures are essential to deal with international crime and terrorism cases as the alternative may be an inability to remove foreign criminals and terrorists. Actions taken by officials in the Diab case undermine legitimate public expectations and confidence in the extradition legal system and thus are contrary to public safety and security.
Hopefully, the Government of Canada will have the integrity and resolve to learn from the Diab case and take appropriate corrective actions, including at the Department of Justice.
Scott Newark is a former Alberta Crown Prosecutor who has also served as Executive Officer of the Canadian Police Association, Vice Chair of the Ontario Office for Victims of Crime, Director of Operations for Investigative Project on Terrorism and as a Security Policy Advisor to the governments of Ontario and Canada. He is currently an Adjunct Professor in the TRSS Program in the School of Criminology at Simon Fraser University.