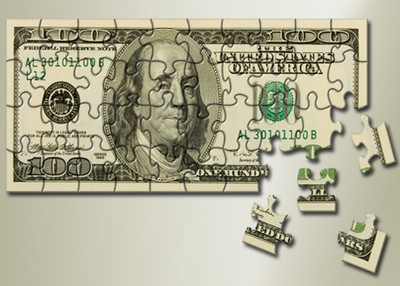 U.S. efforts to disrupt terrorist financing schemes have put organizations such as Al Qaida in dire financial straits. That was the assessment of Assistant Secretary for Terrorist Financing David S. Cohen, in a speech Monday at the ABA/ABA Money Laundering Enforcement Conference. The speech was an opportunity to highlight counter-terrorist financing efforts while calling for increased cooperation between the government and the private financial sector. Even a cursory review of the application of U.S. counter-terrorism policies reveals not only that they are crippling the support structure underpinning international terrorist organizations, but that the effectiveness of these policies has forced these groups to "fundraise" in ways that are more likely to be detected—ordinary criminal activity.
As Cohen explained, the U.S. Treasury Department's Office of Terrorism and Financial Intelligence has been focused on "developing policy to combat all manner of illicit finance at home and abroad—from mortgage fraud to money laundering, from transactions facilitating WMD proliferation to those funding terrorists." By employing provisions in Title III of the USA PATRIOT Act, Treasury has played a central role in combating nuclear proliferation, assisted in the fight against narco-terrorism, and destabilized the financial support structure of international terrorist groups.
The Treasury Department has been focused on utilizing existing financial regulations to prevent the proliferation of nuclear weapons—most notably in North Korea and Iran. Over the summer, Treasury designated two North Korean entities, the Korea Hyoksin Trading Corporation and Hong Kong Electronics, both of which are alleged to have assisted the North Korean regime in the development of its nuclear weapons program. In explaining the need to crack down on these front companies, former Under Secretary for Terrorism and Financial Intelligence Stuart Levey explained, designations are "a part of our overall effort to prevent North Korea from misusing the international financial system to advance its nuclear and missile programs and to sell dangerous technology around the world."
While these actions have not prevented nuclear proliferation in North Korea, they have been effective in reducing the likelihood that legitimate corporations will be abused in the process. Commenting on related attempts to curb the development of nuclear technology in Iran, Secretary Cohen explained, "in the event that Iran's actions make it necessary to implement this plan, it seems quite likely that we will . . . ensure the effective implementation of any financial, investment or trade-related measures that are imposed."
Treasury has been instrumental in fighting narco-terrorism. In the last few months, the Office of Foreign Assets Control designated 25 entities and 32 individuals as Specially Designated Narcotics Traffickers. These designations and the subsequent asset forfeiture actions, were aimed at the Ochoa Vasco network, Oficina de Envigado Organized Crime Group, the Gulf Cartel and Los Zetas, and the FARC. Each of these violent groups is responsible for drug trafficking throughout Colombia, Ecuador, Panama, Honduras, Belize, Mexico, and the Caribbean islands. The de facto blacklisting of these groups has contributed to reducing the spread of narcotics trafficking in Central and South America.
In addition to U.S. actions against narco-terrorism and nuclear proliferation, Treasury is actively engaged in destroying the financial support structure of international terrorist groups. The success of these policies is truly staggering. As Cohen explained, "by disrupting certain key financing nodes, we achieve the collateral benefit of interfering with the entire terrorist network's ability to move money. This degrades their ability to finance recruitment and training, and to plan and execute attacks." In one of the many repeated public appeals for money made by Al Qaida, Abu al-Yazid stated:
"Jihad with money is also an obligation. And here we, in the battlefield in Afghanistan, are lacking a lot of money and a weakness in operations because of lack of money, and many mujahideen are absent from Jihad because of lack or absence of money with which they can carry out Jihad. Even many brothers…who want to sacrifice themselves for the cause of Allah, we cannot prepare them because of lack of money."
Pointing to Al Qaida's response to U.S. counter-terrorist financing policies, the Treasury Department believes that the group is in "its weakest financial condition in years," a fact which has hurt both recruitment and training.
Despite these gains, Cohen urged cautious optimism. While Treasury has effectively crippled the support structure of Al Qaida, there remains a pool of donors willing to contribute to a variety of terrorist groups. The U.S. must continue to deter such potential donors through use of the designation and asset forfeiture provisions of the PATRIOT Act, aiming not only at those supporting al Qaida, but all international terrorist groups. While critics of these terrorist financing laws frequently argue that they impede lawful charitable giving, Cohen sees the situation differently—"being identified as a terrorist financier . . . deters [donors and facilitator's] conduct."
As the U.S. continues to dismantle terrorist-financing schemes, international terrorist groups are forced to look elsewhere to fund their acts of violence. Recognizing this, Secretary Cohen detailed the increase in conventional criminal activity to fund their operations and called upon the private financial sector to remain vigilant. "The increasing use of financial crime by terrorist organizations to fund their activities places financial institutions in a much stronger position to detect terrorist financing," Cohen said.
This type of cooperation among financial institutions is imperative since they are on the front-lines in combating terrorist financing. Through aggressive anti-money laundering and counter-terrorist financing operations, banks can continue to play a vital role in crippling terrorist groups.
As Cohen's presentation before the ABA/ABA Money Laundering Enforcement Conference highlighted, there are a variety of ways in which the Treasury Department can apply existing regulations to effectively combat terrorist organizations and rogue nations. Just as important as the availability of this statutory authority, however, will be cooperation between the government and the private financial sector.