The Only Commonality is Mass Killing
by Anat Berko
Special to IPT News
September 24, 2013
http://www.investigativeproject.org/4170/the-only-commonality-is-mass-killing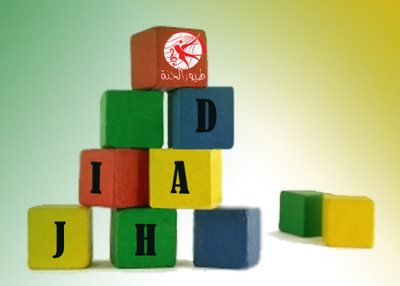 Aaron Alexis murdered 12 people and injured at least eight more at the Washington, D.C. Navy Yard before he was shot and killed by law enforcement professionals. It is tempting to compare Alexis to a suicide bomber, especially now that we have heard rumors he opened a website under the name "Mohammed Salem." However, clear thinking demands that temptation be resisted. Let me explain why.
As an Israeli criminologist who has studied suicide bombers for almost two decades—making extensive observations of and conducting numerous interviews with those who failed, as well as with those who dispatch the bombers, with family members of suicide bombers and decision makers and elites in their society— I can say with confidence that the differences between mass killers in the West such as Adam Lanza at Sandy Hook, Dylan Klebold and Eric Harris at Columbine, and yes, Aaron Alexis at the D.C. Navy Yard, and suicide bombers are categorical and insurmountable.
After the Sandy Hook tragedy, Eric Lankford, an American criminal justice professor, sought to show that America's lone shooters have more in common with suicide bombers than is commonly believed. But his op-ed piece, "What Drives Suicidal Mass Killers" (New York Times, 12/19/12), is fundamentally flawed. America has certainly suffered enough with the recent Sandy Hook, Aurora and other tragedies, but clear thinking demands we realize that even if someone is characterized as a "shaheed" (a martyr for the sake of Allah, including suicide bombers), the differences between mass killers in the West and suicide bombers are categorical and insurmountable.
The overriding distinction between the two is their native cultures: the suicide bomber's education and attack preparations are diametrically opposed to that of mass killers, as is their socialization. Suicide bombers are radical Islam's celebrated heroes, its darlings, whose acts are viewed by the larger culture as exemplary and heroic; in contrast, the West's mass killers are aberrant individuals isolated from their resolutely life-affirming culture.
Specifically and most importantly, Western culture in general, and American culture in particular, cherishes life. American children are raised in the belief in life, liberty and the pursuit of happiness; they are raised to embrace life and respect the lives of others. Clearly there are a disturbed few who kill others, but those are not the heroes of the American people: their murders and subsequent own deaths do not bring honor to their families or elevate them in their society's collective memory.
But that is exactly what does happen in radical Islamist culture. In Gaza, for example, children collect cards of shaheeds, the same way American children collect baseball cards. It is absurd to think that anyone would propose National Park Stadium be renamed Aaron Alexis Stadium, and the absurdity illustrates and emphasizes the difference between American mass killers and Muslim suicide bombers whose names emblazon schools, sports teams, stadiums and public squares.
The Western mass killer's acts are motivated by individual pathology rather than by collective ethos. The individual's aberrant thoughts trigger the plan for a mass killing. The suicide bomber is not driven by psychological pain, although he is selected because others see him as weak or vulnerable. A culture that celebrates death and declares to the West that "we love death as you love life" is the petri dish in which suicide bombers develop.
Another distinction is that suicide bombers are not lone gunmen, instead, they are merely tools in a comprehensive, well-advertised terrorist production, manipulated to achieve political goals. To understand the significance of the difference, try to imagine Dylan Klebold or Eric Harris as inanimate objects whose owner chooses not only the location of the killings, but also the date, the weapons and even the victims. The suicide bombers' locations are chosen by others to ensure that the greatest possible damage will be inflicted; the bombers usually have little or no advance notice. A suicide bomber, in contrast to Adam Lanza, will never embark on his mission by first killing his own mother—the most significant and beloved person in his life.
The mass killers choose their victims, the locations and the timing of their deeds, usually planning their acts meticulously over a long period of time. For the suicide bomber, his body is the murder weapon. His death is the only way to achieve his true goal: to enter paradise physically, where 72 virgins and the rivers of wine await him, and spiritually, by bringing honor to himself and his family. All this is possible only if his corporeal being merges with the bomb fragments to bring death to others, an ideal far removed from Western moral conceptions of life and afterlife.
A Western mass killer's death is not a precondition for the mass murder; the deaths of those they have selected is what matters. The suicide bomber, however, is on a mission aimed at propelling himself toward a better future in the afterlife, where he will be able to enjoy everything he was unable to enjoy or achieve while living. America's mass killers have no future: they will be vilified and not celebrated, and in contrast to radical Islamic culture, their families will suffer ignominy and isolation. We have already heard the anguish suffered by Aaron Alexis's mother, who, in a public statement, expressed deep sorrow over the pain caused by her son. She also said she was glad her son was in a place now where he can no longer do any harm to anyone.
The West's mass killers have no recruiters, handlers or dispatchers, all of whom are essential in a world where suicide bombers are the logical means to achieve the collective end. In the United States, anywhere and at any time, the question, "What do you want to be when you grow up?" does not elicit the answer, "A mass killer (or suicide bomber)." However, the Gazan child for example, will not answer "fireman," "policeman," or even "I'm going to work in an office like Daddy." The virtually guaranteed answer is "shaheed," and his mother will likely cheer.
Radical Islam's suicide bomber is the manipulated tool of an aberrant death-glorifying culture, while the West's mass killer is an aberrant member of a robust, life-affirming culture. There are similarities between the two, but it is a mistake to put them on the same level. To blur the distinction is to insult America.
Anat Berko, Ph.D, a Lt. Col. (Res) in the Israel Defense Forces, conducts research for the National Security Council, and is a research fellow at the International Policy Institute for Counter-Terrorism at the Interdisciplinary Center in Israel. She was a visiting professor at George Washington University and has written two books about suicide bombers, "The Path to Paradise," and the recently released, "The Smarter Bomb: Women and Children as Suicide Bombers" (Rowman & Littlefield)
Related Topics: Anat Berko
Reader comments on this item
How Do We Know Nobody Helped Plan Columbine, Sandy Hook or Navy Yard?
Submitted by Oliver Grant, Sep 25, 2013 00:07
Perhaps you are wrong, and the American mass attackers ARE just the point of a spear that was carefully planned and choreographed, and plan on being killed or arrested, they just don't leave any evidence of strings. When one plane crashes, it could be an accident. When two planes hit the towers, you don't need anymore evidence of a terrorist conspiracy. When one or two people get shot in Chicago, that's random crime. What do you call it when over 30 people random victims are shot in the open over two days and nights in two dozen locations? Is it possible somebody could be hiring "random" gangs and thugs to wreak havoc under the cover story of gang crime? The FBI and homeland security need to be asking the 4 just arrested who told them to do the shooting, and that we know the gang story is a lie.
Harvey Lee Oswald the classic lone guman obviously had lots of contacts with Russians and Cubans. We know Nidal Hasan traded e-mails with Al Qaeda fronts Anwar al-Awlaki and Revolution Muslim. The Litttle Rock recruiting station shooter WAS sent on a mission by Al Qaeda and trained in Yemen if his confession is to be believed instead of ignored. In Roseville MN a half-blind crack addict Enrico Darius Taylor just ran over 2 Army recruiters and dragged one for a mile under his jeep, yet no one in law enforcement or the media has a clue to a motive???
Why was the Columbine operation full of dozens of complex bombs and diversions, with walking around shooting people being a fallback plan? Why did the Aurora killer and Breivik craft complex plans in multiple locations using bombs and guns? How does an American black man become fluent in Thai by merely hanging out in a restaurant as a waiter?Who did he meet in Japan and Thailand, both areas where North Koreans and Muslim militants respectively operate? How does he get a job 1.5 miles from the Capitol, and who told him to leave a trail that would make people think he was going crazy before a meticulously pre-planned plot? How can we be sure the Boston bombers were acting alone? How do we know all terrorist acts aren't actually connected? The Nazis, SLA, Vietcong, Taliban, KGB, IRA, PLO, North Koreans, Japanese, Thai, Phillipines, Nigerian militants, mexican gangs, THEY ARE ALL ON THE SAME SIDE
Not all Islamic terrorists are suicide bombers
Submitted by Abigail, Sep 24, 2013 12:44
Though the impulse behind this piece is admirable, the argument remains deeply flawed. Alexis, after all, was not a bomber. To compare him to suicide bombers would indeed be ridiculous. But not every terrorist works with bombs - as the Tsarnaev brothers , Mohammed Bouyeri, and Nidal Malik Hasan, among others, have proved. Nor do the parents of every Muslim terrorist take pride, as so many Palestinian parents of suicide bombers do, in their child's "martyrdom." Moreover, mass killers in the West who happen to be radical Muslims DO on occasion act without orders from a larger group: they pick their own targets, their own methods. Alexis, in other words, may not have been a Muslim terrorist, but nothing about what he did that day -- or how he did it -- would have told you that.
Comment on this item