Guest Column: The Tip of the Iceberg of Christian Persecution
by Raymond Ibrahim
Special to IPT News
September 10, 2012
http://www.investigativeproject.org/3743/the-tip-of-the-iceberg-of-christian-persecution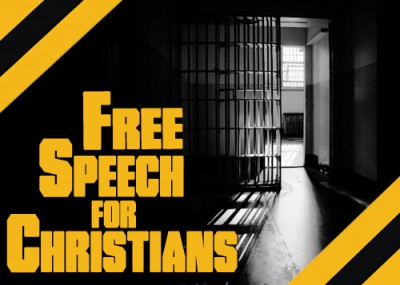 Two Christians living in the Islamic world under arrest and awaiting execution—the one charged with apostasy, the other with blasphemy—were just released.
According to a September 8 report on CNN, "A Christian pastor sentenced to death in Iran for apostasy was reunited with his family Saturday after a trial court acquitted him... Pastor Youcef Nadarkhani, born to Muslim parents and a convert to Christianity by age 19, was released after being held in prison for almost three years under a death sentence.... Setting aside the death sentence, a trial court convicted Nadarkhani of a lesser charge—evangelizing Muslims—and declared that his prison sentence had already been served... His case drew international attention after his October 2009 arrest, and the 34-year-old pastor refused to recant his Christian beliefs."
In a separate story published the same day, "Pakistani authorities on Saturday released a teenage Christian girl detained over accusations of blasphemy," for allegedly burning pages of a Koran. Up till then, local Muslims were calling for the death of the 14-year-old Christian girl, Rimsha Masih, warning that, if released, they would "take the law into their own hands."
Why were these two Christians released—when both apostasy and blasphemy are great crimes in Islam? Is this a sign that Iran and Pakistan are reforming, becoming more "moderate"? One U.S. paper, for example, optimistically offers the following title, "Rescue of Christian Girl may be Turning Point in Abuse of Blasphemy Law."
Nadarkhani and Masih were certainly not released because their governments are acting according to universal standards of justice or reason. If so, they would not have been arrested in the first place. Nor do these releases suggest that Iran or Pakistan are rethinking their Islamic apostasy and blasphemy laws.
The fact is, there are many more Christians imprisoned in both countries for apostasy and blasphemy. Unlike Nadarkhani and Masih, however, the Western mainstream has never heard of these unfortunate Christians. And that's the whole difference.
In Iran, where at least as early as 1990 a convert to Christianity, Pastor Hossein Soodmand, was executed by the state, apostates from Islam are under siege. A few examples from the last few months include:
Then there are Iran's many other faces of Christian persecution, including the shutting down of churches, regular crackdowns on house-church gatherings, detaining and abusing Christians, banning church services in Farsi, and confiscating Bibles and other Christian literature.
As for Pakistan's blasphemy law—which calls for the death penalty—here are a few stories from the last few months:
In the last two decades, over 50 people have been murdered in Pakistan for blasphemy. Even the recent assassination of the nation's only cabinet-level Christian, Shahbaz Bhatti, was in retaliation for his being an outspoken critic of Pakistan's "blasphemy" laws.
In light of all the above, why were Pastor Nadarkhani and Masih, the Christian girl—whose fates were sealed—released? Because unlike the many nameless and faceless Christians persecuted for blasphemy and apostasy in Pakistan and Iran, not to mention the rest of the Islamic world, the mainstream media actually reported their story in the West, prompting much public outrage, international condemnations, and the threat of diplomatic actions and/or sanctions.
For example, Canada just cut relations with Iran, citing, among other reasons the fact that Iran is "one of the world's worst violators of human rights." It was the very next day that Pastor Nadarkhani was "coincidentally" released, even as the Iranian regime, feigning innocence, accused Canada of being "racist."
In short, these two particular Christians were simply too much of a liability to punish as Sharia law demands—the same Sharia, incidentally, that teaches Muslims to be lax and tolerant when in their interest. While it is good that Western outrage and condemnation was fundamentally responsible for the release of Nadarkhani and Masih, the West must learn that these two Christians merely represent the tip of the iceberg of Christian persecution in Muslim countries.
Raymond Ibrahim is a Shillman Fellow at the David Horowitz Freedom Center and an Associate Fellow at the Middle East Forum
Related Topics: Raymond Ibrahim
Reader comments on this item
Leaderless resistance
Submitted by Philip Henika, Sep 13, 2012 12:26
Leaderless resistance is the probable modus operandi re: the formation of small groups which operate independently and which have an esoteric agenda and specific targets. The CIA, for example, estimated that there were over 20 different groups in operation during the Iraq War to various extent but each group had different agendas and different targets. Leaderless resistance can be found everywhere these days and so I would like know if bob54 agrees or not with this assessment. Perhaps if he does agree he will retreat from condescension. Perhaps if laisa agrees then she will retreat from condescension. Once condescension is removed then perhaps we get to understanding why extremism succeeds with such alarming consequences as 9/11 whereas, in the past, extremism would raise its head and then fizzle out.
Lying Commenter
Submitted by bob54, Sep 11, 2012 20:12
The comment "Copts inside Egypt," from Laisa is simply absurd.
"ALL" Copts against Mubarak? Really? So why were the Islamists attacking the Copts when they came out in large numbers voting for Mubarak's Ahmed Shafik?
And "better a Muslim than a protestant" in marriages? Really? You obviously don't know the first thing about Egypt or Copts...who would marry any denominational Christian in a heart beat over a Muslim.
The best way to know this Laisa is a troll with an agenda is the fact that the article written by Mr Ibrahim doesn't even once mention Copts! It's about Christians in Iran and Pakistan.
Go grind your axe elsewhere.
COPTS FROM INSIDE EGYPT
Submitted by laisa, Sep 11, 2012 05:08
Mr Raymond Ibrahim thinks like a intelligent, open minded Christian LIVING OUTSIDE EFYPT...
BUT , does he know ( sure he must know...), that Copts in Egypt are ALL against Mubarak, went to Tahrir with the muslims and applauded to his fall????
Does he know that they hate Israel and are brainwashed even from the Church against it and told ' better a muslim than a protestant...' if they want to marry outside the Coptic church???
At all levels...THEY DO NOT RECOGNISE until to day that Hosni Mubarak was the best chance for them to survive....'from the fry-pan into the fire' wrote a journalist in the days of the revolution on Masly el Youm... ( the article was than deleted....)
I admire your intelligence and culture Mr Ibrahim...PITY that INSIDE EGYPT there is MAYBE only 0,00001% of Copts thinking like you.
Christian prosecutions & murder.
Submitted by eddy, Sep 11, 2012 01:50
Those people who kill in the name of their religon & their weak god, are noting but cowerds & their god is as weak as them because he can't protect himself.
Comment on this item